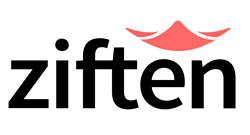 "Companies can't disregard the advantages that come with hosting applications in the cloud because of fear, uncertainty, and doubt. Solutions like Ziften's can help eliminate those issues."
AUSTIN, TEXAS (PRWEB) November 02, 2016
Ziften today announced delivery of a cloud visibility and security solution. "Visibility into cloud deployments for our enterprise, government, and managed security service provider [MSSP] customers is crucial," said Charles Leaver, CEO, Ziften. "Our customers need a robust cloud visibility and security solution, and Ziften is delivering. We help organizations improve security, compliance, and operational efficiency when deploying enterprise applications in public, private, and hybrid cloud environments." Now organizations can migrate enterprise applications to the cloud enjoying the inherent cost advantages, efficiencies, and strategic flexibility without compromising on operational visibility and security.
When Evolve IP surveyed 1,000+ IT pros earlier this year 55 percent said that security is their greatest concern with cloud adoption. For organizations that don't already have some cloud presence, the number was even higher—70 percent. The Ziften cloud solution helps address these concerns. When deployed in virtual machine (VM) or containerized cloud endpoints, Ziften continuously monitors user behavior, device, application and network flow data to detect and alert to cyber threats and anomalous activity in real time. This capability makes immediate incident response and threat elimination possible for overburdened security operations center (SOC) teams. Beyond simple threat containment, Ziften helps trace lateral threat movements with lookback investigations for root cause identification and adaptive posture improvements, minimizing the risk of similar cyber-attacks in the future.
Ziften's cloud solution also helps organizations maintain regulatory compliance. This technology provides continuous posture monitoring — including watching for unauthorized or blacklisted applications and processes — and looking for prohibited inbound or outbound network connections. Further, risk and compliance teams can use the solution to conduct forensic investigations going back through up to 12 months of data.
Moving enterprise applications to the cloud creates significant infrastructure efficiencies, but can negatively impact the efficiency of IT and security operations teams. Ziften helps maintain these operations team efficiencies even when managing cloud deployments. Continuous VM and container discovery and monitoring helps prevent virtual device proliferation. Cloud visibility allows SOC teams to quickly connect the dots for network based and SIEM alerts identifying the originating device, application, and user. A simple integration with SIEM, systems management, ticketing, and orchestration tools also helps improve operational team efficiencies.
"As a longtime IT pro, I understand the temptation to believe you have more control over your servers when they're locked in a closet," said Logan Gilbert, Vice President of Sales Engineering, Ziften. "Even when you know parts of your environment rely on kludges, they're your kludges, and they're stable. However, companies can't disregard the advantages that come with hosting applications in the cloud because of fear, uncertainty, and doubt. Solutions like Ziften's can help eliminate those issues."
1. "Adoption of Cloud Services in North America, 2016 Survey", Evolve IP, http://www.evolveip.net/2016-survey
About Ziften: Ziften is a visionary provider of the ZDR platform for client-to-cloud visibility and security, offering unprecedented access to user behavior, system, application, and network data originating from user client devices, data centers, and the cloud. Combined with Ziften's patented ZFlow technology, the company delivers continuous and look-back visibility, security posture assessment and enforcement, and real-time detection and response to security, operations, and risk and compliance teams. Ziften helps enterprises minimize their attack surface and deal with unexpected threats that get through, while improving security and operational efficiencies, and delivering real cost savings.