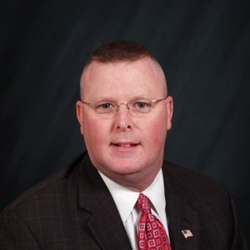 Understanding the complexities of Form I-9 requirements can be difficult, and non-compliance can be detrimental to any organization.
Pleasanton, CA (PRWEB) October 31, 2016
Smart ERP Solutions (SmartERP), a leading provider of enterprise resource planning (ERP) solutions and services, will host the Department of Homeland Security (DHS) - United States Citizenship and Immigration Services (USCIS), for a complimentary educational webinar with DHS analyst David Basham. Basham will be presenting: "Navigating Form I-9 Challenges," covering requirements for the new Form I-9 and its companion E-Verify. A new Form I-9 to be published by November 22, 2016 will be required for use by all U.S. employers beginning January 22, 2017. This live interactive one hour event is open to all U.S. employers and will take place on Tuesday, November 29, 2016 at 2:00 PM (EST). Registration for this complimentary webinar can be accessed here.
Understanding the complexities of Form I-9 requirements can be difficult, and non-compliance can be detrimental to any organization, as witnessed by many employers across the U.S. that have received substantial fines and penalties due to their lack of compliance. Form I-9 fines have recently increased, and The Department of Justice has recently settled with several employers over discriminatory conduct, making it more imperative than ever for employers to ensure that they are meeting compliance requirements for the new Form I-9.
Commissioned by the U.S. federal government in 1997 (under the name Basic Pilot Program), E-Verify was developed as an advanced means of discouraging undocumented immigration. This is accomplished through a quick comparison of each applicant's Employment Eligibility Verification Form I-9, with the data stored in government records.
Attendees of the webinar will be provided with a unique opportunity to engage directly with David Basham, a USCIS employee. The webinar will provide you with valuable insights, such as information on avoiding discrimination during the hiring process, foreign nationals and completing the I-9, and accurately correcting the Form I-9. In addition, the webinar will touch upon determining how your organization can use E-Verify, and why it is important that you understand how your organization processes its employees' Forms I-9.
To register for this webinar click here.
About the presenter, David Basham:
David Basham has been with the Department of Homeland Security for over seven years as a Senior Analyst that conducts briefings on Form I-9 and E-Verify. Mr. Basham serves as a USCIS point of contact for Immigrations and Customs Enforcement, and Homeland Security Investigations.
Key Takeaways
Learning how to prevent discrimination and avoid unlawful conduct during the I-9 process.
Understanding the rules for completing the I-9 for foreign nationals, and how to handle expiring work authorizations and reverification.
Acquiring information on how to properly correct Form I-9 mistakes and missing forms. Understanding the Form I-9 storage and retention policy.
Discovering solutions and resources to aid employers in complying with government regulations.
Understanding some important differences between Form I-9 and E-Verify requirements.
About Smart ERP Solutions 
Smart ERP Solutions®, Inc. is a unique organization in the Enterprise Business Applications space providing innovative, cost-effective, and configurable on premise and cloud solutions and services that efficiently extend the capabilities of ERP systems to meet specific business process needs. The organization's Smart I-9/E-Verify solution integrates with popular HR systems to automate the employment eligibility verification process. Smart ERP Solutions enables clients to seamlessly integrate their people, processes, applications, and data, across an enterprise, enabling the organization to streamline its operations and support business growth.
MEDIA CONTACT
Dave Reik
Smart ERP Solutions, Inc.
+1 925 271 0200 Ext:125