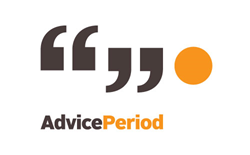 Los Angeles, California (PRWEB) November 01, 2016
AdvicePeriod has announced the addition of Scott Davis as Senior Advisor. Davis joins from Convergent Wealth where he had previously worked with several of his AdvicePeriod teammates. Davis is the sixth senior addition to the AdvicePeriod team in recent weeks.
"I am thrilled to be part of AdvicePeriod," Davis said. "I am here to make an impact on the business and that starts with taking care of our clients." Davis will focus on managing the relationships of AdvicePeriod's most sophisticated clients.
"Scott has a rare combination of planning, investment and client service skills," noted Larry Miles, Principal of AdvicePeriod. "He has worked with several of our most complex families for years—his high end skill set is exactly what we need to continue growing and doing more for our clients."
In fact, Miles believes there is a shortage of relationship managers with the planning chops to deliver the financial and estate advice many clients require. "No one is talking about it," claims Miles, "but planning oriented advisors are hard to find. Everyone is investment focused. And that just isn't as valuable. Our clients see the value in planning, so we need to acquire more experts like Scott."
In the past month, AdvicePeriod has added Mike Lambrakis, Matt Belfanti, Larry Isaacs, as well as Ron and Josh Fatoullah—all of whom have brought their clients and plugged in to AdvicePeriod's network. The addition of Davis adds the senior client relationship expertise that will be needed to continue offering the best client experience. "We added clients, so we need to add more planning expertise. It's that's simple," Miles stated. "We will continue to do so as we grow."
AdvicePeriod is a national network of likeminded advisors committed to focusing on what really matters to clients. Plug in today.
About AdvicePeriod
AdvicePeriod is a leading, SEC-registered investment advisor dedicated to focusing clients on the important decisions necessary to managing their wealth. Our mission: To make wealth management more fair, effective and successful, for clients and advisors alike. To learn more, visit: http://www.adviceperiod.com.