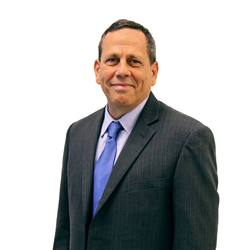 Minneapolis, Minn. (PRWEB) November 02, 2016
With the success of his third best-seller "Professional Performance 360 Special Edition: Success" Steve Renner is celebrating. With all three best-sellers now available on Amazon, Steve joins the National Academy of Best-Selling Authors, a writer's organization that honors authors from many of the leading independent best-seller lists. Renner, along with co-authors, Brian Tracy, Jack Canfield, and Sir Richard Branson has written three books, all available for purchase on Amazon.
"Professional Performance 360 Special Edition: Success" (2016) described by CelebrityPress®:
"You can succeed best and quickest by helping others to succeed." - Napoleon Hill
The Professional Performance 360 Special Edition: Success authors and entrepreneurs in this book may be considered the offspring of those ambitious goals: Success and Achievement. In this compilation, they share their experiences (both successful as well as those to avoid) to help others better understand the prerequisites of success.
This careful selection of experts highlights the qualities that are required to achieve goals-regardless of their nature. The reader may note that it is no different mindset to set aspirations for lofty goals or down-to-earth ones. In fact, some experts need to work their way up to higher goals while others have a mindset to go for broke-and both make it work!
Among the main drivers in high achievers are: knowledge, goal-setting, planning, perseverance, passion and action. While finance is not to be ignored, entrepreneurs and 'doers' do not allow this element to destroy their dreams, and merely factor it into their plans. Success becomes a habit and a precious quality to share with all who wish to achieve.
"Always bear in mind that your own resolution to succeed is more important than any other." - Abraham Lincoln
"The Soul of Success" (2015) described by CelebrityPress®:
Success is a concept universally embraced but individually defined. Our definition of success truly depends on our individual goals. For example, your goal might be monetary, a physical accomplishment or a moral achievement. To flesh out this topic, we are adding a few comments made by famous and successful people in diverse fields - similar and familiar concepts to those put forward by the Premier Experts® in this book.
"Success is to be measured not so much by the position that one has reached in life as by the obstacles which he has overcome while trying to succeed." - Booker T. Washington
"You can succeed best and quickest by helping others to succeed." - Napoleon Hill
"The difference between a successful person and others is not a lack of strength, not a lack of knowledge, but rather a lack in will." - Vince Lombardi
"Nothing can stop the man with the right mental attitude from achieving his goal; nothing on earth can help the man with the wrong mental attitude." - Thomas Jefferson
In our New Economy, the acquisition of success has been reformatted somewhat by business and industry even though its principles remain the same. The Electronic Revolution has changed the economic landscape as much as the Industrial Revolution. We now live more and more in "real time" and expect others to do the same. This era of instant communication has changed the ways in which we communicate and expect responses.
To succeed today, it is useful, perhaps essential, to have a mentor. Errors will be made, but to minimize them will speed up your journey. The Premier Experts® in this book will help you along the way. They have been there and know the road. Who would be better to guide you? They will illuminate your path to The Soul Of Success…
"Transform" (2014) described by CelebrityPress®:
When we think of transformation, we automatically think of metamorphosis or change. One of the first metamorphoses we discover as a child is the universally quoted change of the caterpillar into the butterfly. The positive symbolism of this transformation is liberally applied to illustrate the change from "ugly duckling" to "elegant swan" in all fields. This symbolism readily transfers to just about any change for the better. The guidance of individuals who have experienced positive change with mentoring, have taken calculated risks, and enjoyed accomplishments in their field may be seen as role models. We also note that the transformations of the PremierExperts® in this book are not limited by "dollars and cents" measurement, but include body, mind and soul accomplishments.
The transforming experiences discussed by the PremierExperts® in this book cover many subjects, including positive mindset changes, changes wrought by perseverance, passion, due diligence, restructuring, technology, systems, techniques, etc. In fact, they cover positive changes that cut across numerous disciplines and fields.
So read on and TRANSFORM yourself for success!!!
"If you do not change direction, you may end up where you are heading." - Lao Tzu
About Steve Renner
Steve Renner is an Internet marketing pioneer. He started his first internet service company in 1998, providing internet services for individuals and small business. In 2001, Steve pioneered online payment services with Cash Cards and V-Cash, and became a leader in the industry.
In 2011, Steve started Acesse, now ranked as a top web destination in the world. He has gone on to build a successful Internet services company, which employs over 100 people, and provides services to small business customers around the world.
Steve is well liked and respected in the industry, and speaks to thousands around the world at live events. Steve is also a member of the National Academy Of Best-Selling Authors, and will be recognized again for his contributions to "Professional Performance 360: Special Edition: Success".
Outside of work, Steve writes music and is an accomplished blues guitarist. He enjoys spending time with his family, including his children and grandchildren.