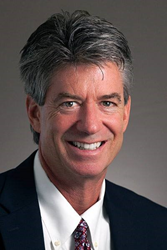 "The write-off wasn't just legal. It was entirely appropriate."
(PRWEB) November 02, 2016
In early October, The New York Times obtained part of Donald Trump's 1995 income tax returns. The documents showed a $916 million loss that year. Under the tax code, this loss may have been used to cancel out taxable income for as much as 18 years.
The leak has spurred great controversy among the public and the press. Many commentators have suggested that Trump's tax avoidance practices were illegal or unpatriotic.
Alexander Green of Investment U disagrees with popular sentiment about the Trump tax leak.
In a recent Investment U column, Green wrote, "The write-off wasn't just legal. It was entirely appropriate."
He then quoted Judge Learned Hand, Chief Judge of the U.S. Court of Appeals for the Second Circuit.
Judge Hand famously said, "Anyone may arrange his affairs so that his taxes shall be as low as possible; he is not bound to choose that pattern which best pays the Treasury. There is not even a patriotic duty to increase one's taxes."
Green feels that Trump's tax avoidance practices are not illegal or unethical. Rather, they are common and well-advised techniques used by many investors.
To illustrate this point, he wrote a second column comparing Trump's tax strategy to that of Warren Buffett. The legendary investor and philanthropist has frequently spoken in favor of higher taxes on the wealthy. He also recently endorsed Hillary Clinton.
"Buffett claims that his secretary pays taxes at a higher rate than he does. Yet he generally neglects to note that his annual salary is just $100,000 - and he takes deductions for his generous charitable contributions," Green points out.
"Let's not forget that Buffett is one of the world's wealthiest individuals precisely because his $64.8 billion fortune is almost entirely untaxed."
Green argues that Buffett's use of capital gains tax regulations and inversion techniques is no different than Trump's use of a large realized loss. Both men are successful and law-abiding investors. And both have used the tax code to reduce their liabilities.
Alexander Green is a former Wall Street analyst with over 20 years of experience as an investment advisor and financial writer. He has appeared on The O'Reilly Factor and has been profiled in The Wall Street Journal and Forbes, among others. Green is also the author of several national best-seller books on investing, including The Gone Fishin' Portfolio.
He is the Chief Investment Strategist of Investment U, a financial news and education newsletter with more than 400,000 subscribers.