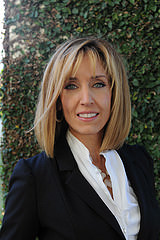 At present, there is no easy way to manage and detect fraudulent activity for mobile app purchases.
Tampa Bay, FL (PRWEB) November 01, 2016
Mobile commerce (mCommerce) sales are projected to nearly triple within the next four years,(1) and new evidence reveals that mobile apps have outpaced mobile web for retail category visits(2) and surpassed both mobile web and desktop for time spent on digital media.(3) Chargebacks911, a leading dispute mitigation and risk management firm, says the findings provide a compelling reason for merchants to focus on developing and enhancing their mobile apps. However, the company also alerts retailers to the current lack of mobile risk intelligence, which can make it more challenging to track chargebacks and fraud for app-based purchases.
eMarketer forecasts that U.S. retail mCommerce sales will reach nearly $116 billion in 2016; and by 2020, that figure is projected to exceed $335 billion.(1) Sales via smartphones overtook tablets for the first time this year; smartphone-based purchases now account for 58% of all mCommerce sales, and are expected to surpass 75% within the next few years.(1)
Of the estimated 40 billion eCommerce visits in the first quarter of 2016, desktop accounted for 13.5 billion visits while mobile tallied 26.6 billion visits—including 13.4 billion mobile app visits and 13.2 mobile web visits.(2) Furthermore, the amount of time visitors spend on mobile apps is 20 times greater than on mobile web; average monthly minutes per visitor are 188.6 and 9.3, respectively.(3)
"These findings clearly illustrate the importance of mobile apps in the eCommerce arena," remarked Monica Eaton-Cardone, co-founder and Chief Operating Officer (COO) of Chargebacks911. "Merchants who leverage and optimize mobile apps are likely to have a distinct advantage over those who only have a web-based retail presence. Yet there are some caveats, particularly for those who develop and sell mobile apps, as there is currently a technology gap when it comes to merchant risk intelligence for mobile apps."
When it comes to purchases made via smartphones and tablets, the Interactive Advertising Bureau (IAB) found that more North American consumers have purchased digital games/apps (50%) than any other product category, including event tickets (39%), fashion (38%), toys and games (33%), and digital music, film and books (35%).(4) Eaton-Cardone says the good news is that there are a number of robust risk intelligence solutions for web-based commerce, such as G2 Web Services' offerings for acquirers and banks, which provide an effective means for combating malicious sites aimed at defrauding consumers. However, she remains concerned over the lack of mobile risk intelligence and the inability to monitor app use or SMS engagement, and calls for the industry to focus on closing that technology gap.
"At present, there is no easy way to manage and detect fraudulent activity for mobile app purchases," she explained. "Recent regulations allow issuing banks to group low-ticket transactions, such as app purchases, into a single claim. For example, instead of filing 50 separate chargebacks for a $1 app, the issuer can file a single $50 chargeback. This means that merchants cannot easily match the transactions in their order management system. There are also challenges in threshold reporting and user abuse"
Eaton-Cardone says the real problem with these limitations is that they impede merchants' ability to engage in representment and identify potential cases of friendly fraud. Meanwhile, consumers who file fraudulent chargebacks can continue making purchases and disputing them, thereby gaming the system to obtain "free" goods and services while the merchant incurs growing losses.
"There is an urgent need for mobile risk intelligence to address these issues, which would help merchants avoid getting burned by chargebacks and friendly fraud. We need to close that technology gap as soon as possible," asserted Eaton-Cardone. "In the meantime, I would advise merchants to work on eliminating the chargebacks that are within their control. They can start by identifying the true source of each chargeback, addressing internal compliance issues and engaging in tactical chargeback representment. Those who do so will be well-positioned for greater profitability and long-term success."
Chargebacks911 is dedicated to educating and supporting eCommerce merchants in the fight against chargebacks and fraud. To that end, Monica Eaton-Cardone and her team will be participating in a number of upcoming industry events, including ad:tech New York 2016 and Affiliate Summit West 2017. For details on Chargebacks911's comprehensive risk management solutions, informative articles and other merchant resources, visit https://chargebacks911.com.
About Global Risk Technologies and Chargebacks911:
Chargebacks911 is a division of Global Risk Technologies, which is internationally recognized as a leading provider of comprehensive risk management solutions to the payment processing industry. With offices in Europe and the United States, Global Risk Technologies manages over 200 million transactions worldwide each month. Chargebacks911 is headquartered in Tampa Bay, Florida, and specializes in chargeback mitigation and dynamic loss prevention. Founded by merchants in direct response to rising chargebacks and friendly fraud, Chargebacks911 combines insider expertise with proprietary technology and deep analytics to isolate threats, resolve disputes and maximize revenue. From small merchants to the nation's largest retailers, today thousands of businesses rely on Chargebacks911's scalable, customizable and fully turnkey solutions to achieve sustainable growth and guaranteed ROI. For more information, visit https://chargebacks911.com.
1. "Holiday Retail eCommerce Sales Will Grow 17% This Year"; eMarketer; September 27, 2016. emarketer.com/Article/Holiday-Retail-Ecommerce-Sales-Will-Grow-17-this-Year/1014529
2. Freedman, Lauren for Astound Commerce. Mobile Accelerates to the Express Lane; August 2016. www2.astoundcommerce.com/l/185102/2016-09-26/2zclp
3. comScore. 2016 U.S. Mobile App Report; report summary slides; September 13, 2016. slideshare.net/comScoremarcom/comscore-2016-us-mobile-app-report
4. Interactive Advertising Bureau. A Global Perspective of Mobile Commerce; September 2016. iab.com/wp-content/uploads/2016/09/2016-IAB-Global-Mobile-Commerce-Report-FINAL-092216.pdf