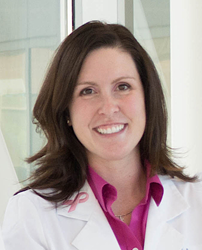 Cryoablation is a great addition to the practice because we see positive outcomes from a virtually painless in-office procedure.
Mobile, AL (PRWEB) November 03, 2016
Cancer Surgery of Mobile announced today that it has acquired the Visica® 2 Treatment System, a cryoablation device that uses extreme cold (cryo) to destroy tissue (ablation). Developed by Sanarus Technologies, the Visica 2 Treatment System destroys the tumor by freezing it with liquid nitrogen and damaging the adjacent vasculature that fuels tumor growth. Dr. Patterson is the first breast surgeon in Alabama to use this advanced technology for the treatment of certain breast cancers as an alternative to lumpectomy.
Sharla Gayle Patterson, M.D., FACS is fellowship-trained in breast surgery oncology and specializes in oncoplastic surgery. She is certified by the American Society of Breast Surgeons and was the first surgeon in the area to receive certification in Hidden Scar Breast Cancer Surgery.
Cryoablation—also referred to as tumor freezing—is a minimally invasive procedure done under ultrasound guidance in the doctors' office or radiology suite. After injection of local anesthesia, a thin probe is inserted through the skin directly into the tumor. Liquid nitrogen is pumped into the probe to form an "ice ball" around the lesion. Freezing destroys the tumor cells, which are then reabsorbed by the body over time. The procedure can be done in under an hour with most patients reporting minimal discomfort and a resumption of normal activity right away. Little, if any, visible scarring occurs. Because no breast tissue is removed during the procedure, the natural shape of the breast is maintained.
"At Cancer Surgery of Mobile, we take a proactive approach to women's health and well-being. Our patients are encouraged to understand their options and make informed treatment decisions. Cryoablation is a great addition to the practice because we see positive outcomes from a virtually painless in-office procedure," said Dr. Patterson. "It's a safe and effective treatment that increases patient satisfaction and underscores our commitment to providing the highest level of patient care."
In a 5-year multicenter study funded by the National Cancer Institute and sponsored by the Alliance for Clinical Trials in Oncology, cryoablation with the Visica 2 Treatment System was shown to be 100% effective for complete ablation of invasive ductal breast cancer tumors <1.0 cm. The Visica 2 Treatment System was the exclusive device used in the Z1072 study and showed cryoablation effective in 92% of the targeted lesions.
Results from this phase II trial (ACOSOG Z1072) and an introduction to the current FROST Trial for early stage breast cancer will be presented at the Synergy 2016 annual symposium, Friday November 4 at the Eden Roc, Miami Beach. The panel discussion, "Minimally Invasive Cryoablation For Early Stage Breast Cancer," features insights from Dennis R. Holmes, MD, FACS, Kamilia Kozlowski, MD and Bing Han, MD, PhD.
"The breast is an ideal location for ablative therapy because there are no organs between it and the skin to get in the way of tumor access," said Dr. Patterson. "With cryoablation, I'm able to effectively treat the target lesion and offer the patient an excellent cosmetic result."
Cryoablation with the Visica 2 Treatment System is an option for patients whose breast tumor is less than 4 cm in diameter, visible on sonogram and has been confirmed with a biopsy.
About Cancer Surgery of Mobile
Cancer Surgery of Mobile is a multi-specialty group consisting of surgical oncologist Dr. Lee Thompson; general surgeon Dr. Gerhard Boehm; breast surgeon Dr. Sharla Patterson; and orthopedic oncologist Dr. Zhiqing Xing. Cancer Surgery of Mobile was the first in the area to implement a High Risk Breast Cancer Clinic. Patients at the clinic receive a risk assessment, breast exam and evaluation by Dr. Patterson with recommendations for genetic testing and counseling, if needed. Consultations with a dietician, an exercise physiologist and a breast cancer nurse navigator are also available. Dr. Patterson is accepting new patients for all services, including cryoablation with the Visica 2 Treatment System. Learn more about Cancer Surgery of Mobile by visiting our website or call 251.433.5557.
About Sanarus Technologies
In 2001, the Visica 2 Treatment System was the first system available for cryoablation of fibroadenomas. Since then, our system has been used to successfully treat thousands of patients. The System is FDA-cleared for the ablation of cancerous or malignant tissue and benign tumors. At Sanarus, we develop innovative solutions for the nonsurgical treatment of breast tumors. We are headquartered in Pleasanton, CA, and all of our products are manufactured in the USA. Find out more at sanarus.com.