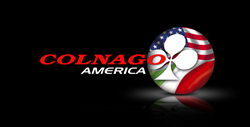 CHICAGO, Ill. (PRWEB) November 01, 2016
Colnago, maker of the world's most successful bikes, introduced an online sales platforms for customers in the United States, offering cyclists the opportunity to browse, purchase and ship products from previous model years to local retailers. The program, first announced to Authorized Colnago Dealers over the summer, is designed to drive online consumers back into brick-and-mortar retailers, on top of meeting market demands and decreasing product inventory.
Now available on the Colnago website under a section titled, "The Store," the sales channel includes bicycles and framesets at reduced prices from the standard SRP and requires customers to select from a list of nearby retailers for shipping. All current model year bicycles and frames will still be exclusively available for purchase through Authorized Colnago Dealer showrooms or previously authorized online retailers. 2017 models will not be included in the program.
"It was important that we introduce a new way for U.S. customers to purchase Colnago products online," said Billy Kanzler, national sales manager of Colnago America. "We're looking forward to collaborating with independent bicycle dealers across the country."
Retailers will remain fully involved in the project – from assembly to delivery of the bicycle to the end user – as Colnago believes the competent assembly of bicycles is fundamental to rider safety. Additionally, founder and owner Ernesto Colnago has been a life-long champion of providing riders with the perfect fit, which he believes is better done under the guidance of trained experts. Retailers have the ability to opt out of the program, but are encouraged to sign up as incentives will also be provided to participating bicycle shops.
For more information on Colnago, visit http://www.colnago.com/?lang=us.
For training ideas and cycling tips, follow Colnago America on Facebook at Colnago America, Inc. and on Twitter at @ColnagoUSA.
About Colnago
Founded by Ernesto Colnago in 1954, Colnago is a manufacturer of high-end road-racing bicycles with a background in producing high quality steel frames and leading the way for carbon fiber in professional racing, now a mainstay of modern bicycle construction. In its sixty years on the market, Colnago's sponsorship has resulted in over 115 professional victories, including 48 World Championships and 17 World Cups. Colnago is headquartered in Cambiago, Italy with a U.S. office in Chicago, Ill.