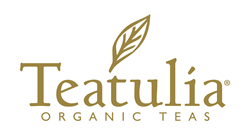 Denver, CO (PRWEB) November 01, 2016
With more than 15 years of experience in the beverage industry, Brad Allard joins the Teatulia Organic Teas sales team as an Account Executive.
"As more and more restaurants expand their menus to include organic and sustainably-sourced tea offerings, Teatulia is rapidly growing its foodservice presence nationwide," explained Teatulia's Chief Operating Officer, Chris Olsen. "As part of this growth, we're thrilled to add experienced beverage industry veterans to our team. Brad brings more than a decade of experience managing relationships with hundreds of restaurant and foodservice industry customers, successfully growing business for all of them."
As Account Executive, Allard will help expand Teatulia's reach and brand awareness in the beverage world while maintaining an exceptional level of service for its customers.
"I'm excited to take my beverage career in a new direction," Allard said of his new role with Teatulia. "It's rewarding to join a beverage company that has found success in its commitment to sustainability and social responsibility, and one that has a great story behind its great tasting product."
Allard grew up in Southern California and Kansas City before moving to Denver in 2000. He earned his B.A. from the University of Missouri at Kansas City. He started his beverage industry career launching the Denver market for an upstart energy drink company in the early 2000's. He joins Teatulia with more than 15 years of experience in the on-premise beverage industry. He brings expertise managing sales for more than 300 customers in the Colorado restaurant market and developing relationships with many of the state's finest establishments.
About Teatulia Organic Teas
Teatulia helps retail and foodservice companies build profitable tea programs. Teatulia Organic Teas are available in multiple formats, including fresh-brewed iced teas, individually wrapped single-serve hot teas, economical bulk tea bags, and retail canisters. Teatulia also helps companies meet customer demand for healthy, organic, and sustainable choices. Teatulia sources its teas and herbs directly from their own certified Fair Trade and USDA Organic garden in Northern Bangladesh and other like-minded gardens. The teas are cultivated using only natural farming methods, and garden-direct sourcing means the teas don't sit in long-term warehouse storage or wait around to be blended by a third party. This results in great-tasting teas that are better for the land, its people and the environment. Started in 2000 to give back to the local community, the Teatulia Gardens were established as an enterprise that would give the people a living wage while protecting and strengthening the environment. The Teatulia cooperative, or the KS Foundation, was launched to provide a bright future for the Bangladeshi community. The cooperative has created innovative education, health, and cattle-lending programs for the people working in the garden and surrounding areas. All sales of Teatulia Organic Teas contribute to the cooperative's mission, helping to better the lives of men, women and children in the community while rebuilding the local ecosystem. Teatulia is mindful of how its actions impact worldwide communities and actively supports ethical organizations like the Whole Planet Foundation, Rainforest Alliance, and B Corporation. Teatulia's commitment to sustainability extends to its packaging, using stringless, tagless tea bags and 100% compostable, recyclable materials. Teatulia's award-winning hot teas and iced teas can be found across the country at restaurants, colleges and universities, hotels, and specialty food and grocery stores. Teatulia is proud to be served at Dartmouth College, Yale University, and other fine institutions of higher learning. Teatulia is on the menu at fine-dining eateries like Linger and Ophelia's Electric Soapbox, as well as at healthy, fast-casual restaurant chains like Garbanzo Fresh Mediterranean and Tokyo Joe's. Shoppers can purchase canisters of Teatulia teas to brew at home at Safeway, Target, Whole Foods, and other grocery stores. For more information about Teatulia's foodservice offerings, visit http://www.teatulia.com/wholesale.htm or call 1.888.860.3233. Like Teatulia on Facebook and follow us on Google+.
###
CONTACT
Macey Howard, Digital Sales and Marketing Manager, 303.433.2980 x 305, macey@teatulia.com