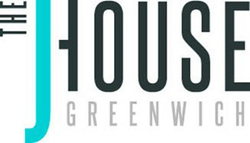 Greenwich, CT (PRWEB) November 01, 2016
The bustling holiday season is fast approaching, and The J House — one of Greenwich's most iconic boutique hotels — is rolling out a suite of special events and hospitality packages. From intimate dining experiences to galas, and from Thanksgiving to New Years, The J House provides custom events and unforgettable evenings.
Thanksgiving
The colorful tradition of food, family, and charity will be alive this year on Thursday, November 24th for a traditional Thanksgiving meal prepared by head chef Conor Horton and his team. A portion of proceeds will go to the Maria Fareri Children's Hospital.
New Year's Eve
To bid farewell to 2016, The J House Greenwich is offering up an exclusive New Year's Eve Party in its spacious, modern ballroom. Ring in the New Year on Saturday, December 31st with Billy and The Showmen, http://www.billyandtheshowmen.com - an 11-piece band, a disco ball, a champagne toast, and a night to remember.
Throughout these festive months, The J House Greenwich is also offering a special holiday package: Book three consecutive nights from now until the end of the year, and receive a $75. Hotel gift card to the spa and/or restaurant. For more information visit, http://www.jhousegreenwich.com
About The J House Greenwich
The J House Greenwich, a boutique hotel located in the Riverside section of Greenwich, Connecticut, is an ideal hotel destination for business or leisure travelers. Its event spaces are perfect for conferences and off-site meetings, as well as social events like weddings, bar and bat mitzvahs, anniversaries, and birthdays. The J House offers 86 high-tech guest rooms and suites featuring: Apple iPads, deluxe mirror televisions, wireless internet, and many other amenities.