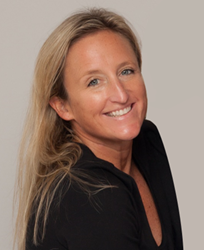 "I am very excited about our future which is fueled by our diverse and talented team that continues to grow."-Jennifer Smith
Easton, MD (PRWEB) November 02, 2016
iFrog Digital Marketing, the innovative digital marketing agency, announced today the appointment of Jennifer Smith as Chief Marketing Officer. Smith, who joined iFrog Digital Marketing in August was formerly the company's Vice President.
Jennifer, who holds a B.S. in Computer Information Systems from the University of Maryland, has been responsible for strategically developing proactive products and services that provide unique, customized solutions for each dealership's needs, including the development of the company's new online dealer portal that will provide dealers with a one stop shop for all of their digital marketing solutions.
Smith will continue to be responsible for operational activities in relation to online digital marketing, SEO, personalized database marketing, client retention and integrated OEM solutions as well as oversee all corporate branding and integrated marketing programs.
"I am very excited about our future which is fueled by our diverse and talented team that continues to grow. We have done a fantastic job of aligning our products and services to meet the unique needs of each of our valued clients," Smith said. "In addition, we have recently added new talent to our iFrog family which includes a long time automotive veteran, Lisa Hubbard." Hubbard was hired as the Director of Brand Management. Lisa previously served as the Internet Director for the past 7 years at the Preston Automotive Group and will now be reporting directly to Smith.