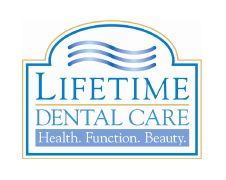 Hays, KS (PRWEB) November 01, 2016
Patients who believe they may be suffering from sleep apnea in Hays, KS can now turn to Dr. Jeffrey H. Lowe with Lifetime Dental Care. Dr. Lowe now welcomes new patients for diagnosis and treatment of sleep apnea without requiring a referral. Dr. Lowe understands that many symptoms, like snoring and daytime sleepiness, can be hard to recognize and attribute to the condition, which is why he offers complimentary sleep apnea consultations to all patients at his state-of-the-art dental office in Hays.
The most common form of sleep apnea in Hays, KS is caused when the muscles of the throat relax and block a patient's airway. Patients with the condition are often constantly tired, have difficulty sleeping, suffer from snoring and headaches, or make snorting sounds during the night. Many patients may realize they could have a problem, but decide to put off seeing a doctor because they do not understand the severity of the issue. Even mild sleep apnea has the ability to severely impact a person's life. When the condition is severe and left untreated, it can lead to stroke, heart attack and life-threatening conditions.
To treat patients with sleep apnea, Dr. Lowe uses some of the most advanced imaging tools available today. He takes images using a Cone Beam CT 3-D imaging system to create 3 dimensional, high definition x-rays. These panoramic images are incredibly clear and help Dr. Lowe assess what may be contributing to a patient's problem. In mild cases, Dr. Lowe may recommend losing weight or changing sleep positions to help manage the condition. In more severe cases, an oral appliance or surgery may be required.
Sleep apnea should never be ignored, even if snoring is the only symptom. Patients who believe they may be suffering from sleep apnea in Hays, KS are invited to call Dr. Lowe's office at 785-625-7969 to schedule a consultation.
About the Doctor
Dr. Jeffrey H. Lowe is a trusted general and cosmetic dentist offering individualized dental care to patients in Hays, KS. Dr. Lowe, Dr. McCabe and the entire Lifetime Dental Care team are dedicated to offering the latest advancements in dental techniques and technology. Dr. Lowe values getting to know each and every patient in order to work together and develop the right treatment plan for their individual and long-term needs. Dr. Lowe graduated from the University of Nebraska Medical Center College of Dentistry, however he did not stop his training there. He has completed continuing education courses in sedation dentistry, orthodontics, sleep apnea, dental implants and TMD/migraine treatment, among other services. To learn more about Dr. Lowe or the services Lifetime Dental Care offers, visit their website at http://www.hayscosmeticdentist.com or call (785) 625-7969 to schedule a consultation.