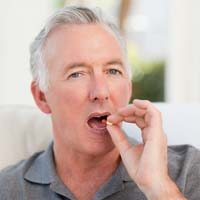 Tamoxifen treatment repressed the expression of cyclins by malignant pleural mesothelioma cells...
Raleigh, NC (PRWEB) November 02, 2016
Irish scientists studying the breast cancer drug tamoxifen in the treatment of mesothelioma have released the somewhat surprising results of their new research. Surviving Mesothelioma has just posted a new article on their findings. Click here to read it now.
Doctors suspected that tamoxifen might help fight mesothelioma because, like breast cancer cells, some mesothelioma cells appear to rely on estrogen for their growth. What they found was that tamoxifen did help, but not because of its ability to block estrogen.
"Tamoxifen treatment repressed the expression of cyclins by malignant pleural mesothelioma cells, resulting in cell-cycle arrest and caspase-3-coupled apoptosis signaling," explains researcher Cormac Jennings, a molecular medicine specialist in Dublin.
According to the report in Anticancer Medicine, tamoxifen not only slowed mesothelioma growth, but also made mesothelioma cells more sensitive to chemotherapy.
"One of the biggest problems with mesothelioma treatment is that this cancer is highly resistant to chemotherapy," says Alex Strauss, Managing Editor of Surviving Mesothelioma. "If it is proven to be beneficial, tamoxifen has the added benefit of being available in a generic form and being relatively inexpensive."
For a more detailed explanation of the Royal College of Surgeons study, see Breast Cancer Drug May Enhance Pleural Mesothelioma Treatment, now available on the Surviving Mesothelioma website.
Jennings, CJ, et al, "Tamoxifen suppresses the growth of malignant pleural mesothelioma cells", November 2016, Anticancer Research, pp. 5905-5913, http://ar.iiarjournals.org/content/36/11/5905.short?rss=1
For nearly ten years, Surviving Mesothelioma has brought readers the most important and ground-breaking news on the causes, diagnosis and treatment of mesothelioma. All Surviving Mesothelioma news is gathered and reported directly from the peer-reviewed medical literature. Written for patients and their loved ones, Surviving Mesothelioma news helps families make more informed decisions.