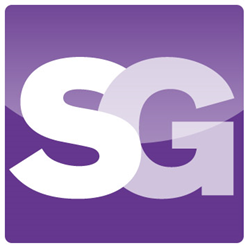 We feel a particular duty to keep seniors and their families informed about Alzheimer's disease and up-to-date on treatments and research
Richmond, Virginia (PRWEB) November 07, 2016
SeniorsGuideOnline.com raises awareness about Alzheimer's disease throughout the year; however, during National Alzheimer's Disease Awareness Month in November, the online resource is stepping up its efforts in disseminating information and motivating support.
"When you have the attention of a large audience like we do, there's a considerable opportunity but also a huge responsibility," says Katharine Ross, vice president of Seniors Guide magazine. "We feel a particular duty to keep seniors and their families informed about Alzheimer's disease and up-to-date on treatments and research."
All month, the publisher will be posting content that explores everything from warning signs to the need for funding and research on its website. In addition, SeniorsGuideOnline.com will devote its November Bulletin, which is emailed to its subscriber list, to raising awareness for Alzheimer's disease and use its social media channels to spread this essential information to an even broader audience.
"This month we are using every tool in our arsenal to get the word out about this debilitating disease," notes Ross. "If we can help even one senior detect the disease earlier or just one family get treatment and care for their loved one, we believe our time and efforts are well worth it!"
Seniors Guide, a Richmond, Va. -based company, publishes Seniors Guide magazines throughout Cincinnati, Ohio; Columbus, Ohio; Dayton, Ohio; Indianapolis, Indiana; Raleigh-Durham, North Carolina; Richmond, Virginia; and Roanoke-Lynchburg, Virginia and features a correlating website of SeniorsGuideOnline.com. Seniors Guide's mission is to help seniors and their families find the information they need on options available in senior housing, senior care, assisted living, independent senior living, retirement communities and other retirement living needs. Seniors Guide also has resources at http://www.HomeCareChoice.com for Cincinnati, Ohio; Columbus, Ohio; Dayton, Ohio; Raleigh-Durham, North Carolina; and Richmond, VA. Ross Publishing, Seniors Guide's parent company, began in 1991 and has been publishing helpful, free publications and websites ever since. In addition to the many Seniors Guide titles, the team at Ross Publishing is behind lifestyle magazine BOOMER and real estate publication Apartment Navigator.