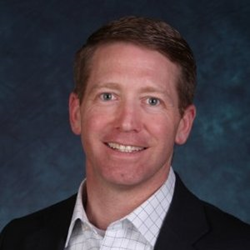 Montreal, Quebec (PRWEB) November 02, 2016
Longbow Advantage, the leading provider of WMS and LMS consulting services and the developer of Rebus™ Analytics Platform, is pleased to announce Alex Wakefield is joining the company as Chief Commercial Officer.
Alex, who assumed the role on October 24, brings over 20 years of sales and operational leadership to the position and has held executive roles as both a supply chain practitioner and technology provider during his career. Alex brings deep supply chain expertise to Longbow having performed sales and leadership positions within JDA (RedPrairie), McCollister's Transportation Group, Inc., Oldcastle Architectural Products Group, and IBM as well as having served as a Supply Corps Officer in the US Navy. Most recently, he worked for Model N Inc. as the VP of Sales for the Americas – Life Sciences division where he built and led a team driving $90M in sales.
At Longbow Advantage, Alex will oversee all Commercial Operations and lead the strategic direction and expansion of both the services and product divisions and lead the partner strategy. These changes will positively impact customer experience and satisfaction to increase the overall value Longbow Advantage brings to their customers.
About Longbow Advantage Inc.
Longbow Advantage specializes in JDA and HighJump Warehouse Management System and Labor Management System implementations and developed Rebus Analytics Platform from the ground up to give companies real-time visibility into their supply chain operations. Longbow Advantage has offices in Canada and the USA and a client base which includes leading Fortune 500 companies across many different industry verticals.
For more information, please visit our website at http://www.longbowadvantage.com.
Rebus is a trademark of Longbow Advantage Inc.