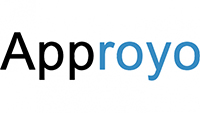 Palo Alto, CA (PRWEB) November 03, 2016
Approyo, a leading enterprise SAP HANA Solutions Provider, is proud to announce that it will be sponsoring, "Transform your Supply Chain with Digitalisation" with Rocket Consulting and SAP on November 17 in Vanwell Business Park, Maidenhead. Other sponsors for the event include Descartes and Honeywell.
"Approyo is excited to bring our SAP HANA Solutions to a new audience in the UK," said Christopher Carter, CEO of Approyo. "We have been rapidly expanding across the globe throughout 2016. Rocket Consulting provides an ideal fit for a partnership."
"We are thrilled to be part of the Transform your Supply Chain with Digitalisation event in the UK," adds Philippe Chaudron, Vice President EMEA of Approyo. "Our SAP HANA services are a great fit for the event and companies in the UK and throughout Europe."
The objective of the event is to demonstrate how a digital supply chain execution platform brings enterprises up-to-the-minute information and analytics, allowing them to manage processes in real-time and shift from a reactive to a proactive and predictive management approach.
The event will include a presentation from Rocket's award-winning customer Arla Foods that will illustrate the tangible results of SAP extended warehouse management, yard management and dock appointment scheduling, and interactive supply and demand management. Approyo will be on-hand to demonstrate the value of SAP HANA solutions and showcase how SAP HANA can turn huge quantities of data around in minutes, providing the ability to be much more proactive, predictive and optimize your Supply Chain. Additionally, Rocket will be showcasing a range of real-time insight and data visualization tools and the live application of IoT (Internet of Things).
Free to attend, Transform Your Supply Chain with Digitalisation is aimed at senior decision-makers, predominantly in the manufacturing and retail sectors.
About Approyo
Approyo is a global SAP HANA start up focus partner for products and services that include upgrades, comprehensive remote operations/managed services, consulting, hosting and implementations and cloud services. Approyo differentiates itself by offering scalable managed SAP HANA solutions for organizations of all size. Headquartered in Palo Alto, CA with partner offices around the world, Approyo has the capability to support global organizations and their applications.
For additional information e-mail us at info(at)Approyo.com, call 404.448.1166, or visit us on the web at http://www.Approyo.com.
About Rocket Consulting
Founded in 2004, Rocket Consulting is an award-winning boutique SAP consultancy and system and technology integrator, providing best-in-class design-build-run services to large enterprises and SMBs. Privately-owned, Rocket drives digital transformation that creates benefit from Real-time Supply Chains, Productive Mobile Workforces, Collaborative Extended Enterprises, and Connected Assets. Delivering tightly integrated solutions built around Mobile, Internet of Things, Cloud, and Real-time Data Insight and Analytics, powered by SAP business solutions and SAP HANA Cloud Platform to help companies Run Better, Innovate, and Go Digital.
Rocket has a proven track record with clients including Arla Foods, Hallmark, The Body Shop, Smith & Nephew, Varian Medical, Kuehne & Nagel and Harrods.
Rocket's accolades include the SAP UK 2015 Quality Award for Innovation.