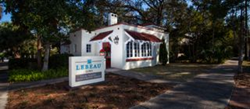 Pensacola, FL (PRWEB) November 03, 2016
After years of patients asking for a treatment for stubborn body fat, Dr LeBeau has introduced the newest and most up to date Coolsculpting technology on the market. With only 30 minute treatment times and the largest size treatment applicators currently available, unwanted body fat can be removed easily and effectively with no downtime using the Coolsculpting process. The clinic offers a quiet, relaxing environment where clients are able to sleep, read, listen to music or watch a movie while the Coolsculpting process freezes the area of unwanted body fat and allows your body to remove the injured fat cells resulting in a leaner, smoother and more sculpted appearance.
This process of freezing the fat, called cryolipolysis, was originally noted by a pediatrician to result in decreased fat within the cheeks of children who were placing a popsicle more on one side of their mouth compared to the other. This process of cryolipolysis has now been taken advantage of by Coolsculpting to provide the same results to areas of body fat including abdominal fat, thighs, flanks, back and bra fat as well as the area of fullness just under the chin. These areas can often be resistant to diet and exercise and are easily and effectively treated with the Coolsculpting process. At the time of your evaluation a customized treatment plan will be tailored specifically to your goals, your body and your budget.
For more information on CoolSculpting or to schedule a consultation, please call (850) 308-1738, or write an email to info@lebeauclinic.com.
The LeBeau Clinic is situated in historic North Hill in Pensacola, Florida and is only a short drive from the communities of Gulf Breeze, Destin, Mobile, Navarre, and Ft. Walton Beach. Dr. LeBeau is a triple board certified facial plastic surgeon with who was born and raised in Pensacola.
Click here for examples of CoolSculpting before/after photos: http://www.coolsculpting.com/before-and-after/