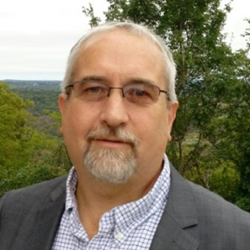 Yorba Linda, Ca (PRWEB) November 03, 2016
Antibodies are used in a broad range of research and diagnostic applications for the enrichment, detection, and quantitation of proteins and their modifications. Hundreds of thousands of antibodies are commercially available against thousands of proteins and their modifications. Unfortunately, many antibodies are poorly characterized, resulting in wasted time and cost as well as potentially flawed research conclusions.
To verify the performance and specificity of antibodies, Thermo Fisher Scientific has created a comprehensive workflow to assess antibody specificity using immunoprecipitation combined with mass spectrometry (IP-MS). Thermo Fisher Scientific will be sponsoring a free webinar, which will disclose preliminary experiment findings, which included more than 500 Invitrogen antibodies to nearly 100 key cancer signaling proteins expressed across 12 cultured tumor cell lines. Approximately 70 percent of antibodies previously validated for immunocapture could be used to capture and identify the intended target, interacting proteins, and off-targets, and ~40 percent of antibodies not previously validated for IP were positive by IP-MS.
The speaker for this webinar is Dr. John Rogers, senior R&D manager with Thermo Fisher Scientific, Protein and Cell Analysis.
Throughout this free webinar, Rogers will demonstrate the efficacy of these antibodies, using a set of these antibodies to simultaneously immunocapture twelve proteins in the Akt/mTOR pathway, and then quantified the proteins and their phosphorylation in four IGF-stimulated cell lines using MS-based targeted quantification. Rogers earned his bachelor's degree in biochemistry and computer science from the University of Iowa, later earning his doctorate in pharmacology from the University of Washington. He went on to manage a bioinformatics group at Pfizer and a proteomics group at Abbott before joining Thermo Fisher Scientific in 2007. Since then, Rogers has managed the development of new reagents and kits for protein mass spectrometry research, leading the development of new MS standards and calibrants, protein sample preparation reagents, and reagents for quantitative proteomic analysis, including Tandem Mass Tag reagents.
LabRoots will host the webinar November 8, 2016 at 6:00 a.m. PT, 9:00 a.m. ET. To see event details and to register for free, click here.
About Thermo Fisher Scientific
Thermo Fisher Scientific Inc. is the world leader in serving science, with revenues of $17 billion and more than 50,000 employees in 50 countries. Our mission is to enable our customers to make the world healthier, cleaner and safer. We help our customers accelerate life sciences research, solve complex analytical challenges, improve patient diagnostics and increase laboratory productivity. Through our premier brands – Thermo Scientific, Applied Biosystems, Invitrogen, Fisher Scientific and Unity Lab Services – we offer an unmatched combination of innovative technologies, purchasing convenience and comprehensive support. For more information, please visit http://www.thermofisher.com.
About LabRoots
LabRoots is the leading scientific social networking website and producer of educational virtual events and webinars. Contributing to the advancement of science through content sharing capabilities, LabRoots is a powerful advocate in amplifying global networks and communities. Founded in 2008, LabRoots emphasizes digital innovation in scientific collaboration and learning, and is a primary source for current scientific news, webinars, virtual conferences, and more. LabRoots has grown into the world's largest series of virtual events within the Life Sciences and Clinical Diagnostics community.