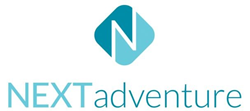 "Our vision with NEXTadventure is to better educate our industry on the living needs of the 77 million Baby Boomers across the nation who are moving into a different phase of their life," said John McManus, editorial director of Hanley Wood
Washington, D.C. (PRWEB) November 07, 2016
Hanley Wood's BUILDER and Taylor Morrison, a leading national homebuilder and developer, today announced plans to debut the NEXTadventure Home at the 2017 NAHB International Builders' Show® January 10 - 12 in Orlando. NEXTadventure will showcase the preferences and buying habits of the active 55+ age group, revealing research gleaned from two studies on this important demographic commissioned by BUILDER and Taylor Morrison. Currently under construction, NEXTadventure is designed to educate the nation's building industry on the living preferences of the vaunted Baby Boomer generation.
"Our vision with NEXTadventure is to better educate our industry on the living needs of the 77 million Baby Boomers across the nation who are moving into a different phase of their life," said John McManus, editorial director of Hanley Wood's Residential Group. "The people of this generation represent one out of five of our total population and our industry needs to better understand how to provide quality housing solutions that truly excite them and work over time for them."
NEXTadventure features a 2,268-square-foot floorplan envisioned to address the needs of the 55+ home buyer. The single-story home's interior includes two bedrooms, a flex room space, 2.5 baths, as well as indoor/outdoor living space. Colors from the past such as browns, rusty reds, and darker earth tones have been replaced to make way for light neutral pallets and simple pops of color. Everything from the architecture, features and finishes are hand selected to reflect the preferences of the home's target demographic.
NEXTadventure is a unique palette for customization, while providing a number of core features specifically for the 55+ buyer: an open floorplan for both entertaining and comfortable living; a kitchen with large island, beverage center, wine storage and walk-in pantry; hidden messy kitchen for culinary prep and the storage of overflow kitchen tools; indoor/outdoor living space enabled by sliders which open up the home's back wall into an outdoor space complete with outdoor kitchen, fireplace and television; a snore room for the enhanced slumber of inhabitants experiencing sleep impediments; high ceilings and natural light; wireless security system, lighting that adapts to residents, and integrated home technology including smart thermostats and lighting controlled by smart phone; robust storage and space solutions including a multifunctional laundry room, conditioned garage attic with a dedicated permanent stair, walk-in closet, second-floor storage, and murphy bed.
"Taylor Morrison is extremely proud to debut the NEXTadventure home, which is a great example of how true partnerships can create amazing things," said Graham Hughes, chief customer officer, Taylor Morrison. "As a company, we are fully vested in the active lifestyle experience so this entire process has given us more insight into what the 55+ buyer wants in a home and allowed us to make it a reality that can now be incorporated into our own communities."
All features of NEXTadventure integrated for the active 55+ buyer reflect information gleaned from two recent studies conducted about the buying preferences of this important demographic. The first study conducted by Grey Matter Research and Consulting found that the active 55+ buyer wants it all:

Open floor plans
Integrated indoor/outdoor spaces
Natural light
High ceilings
Sufficient storage
Native plants
Sustainable and energy efficient technology
Proximity to shopping and dining
Medical services
Entertainment
In the second focus group study conducted by The Farnsworth Group, participants revealed specific data on their reasoning behind purchasing a new home. The study indicated that the top three factors that influence the purchase of a new home were area/location (50.2%), price/affordability (37.4%), and the layout of the home (19%). The second study also found that when building or shopping for a new home, quality of construction (9%), a safer neighborhood (8.4%), better floor plans (8.2%), and architecture/overall design (8.1%), led the way. The top three most important rooms or areas in a home to the target group included the kitchen (82.8%), master bedroom (59.2%), and a great room (36%).
NEXTadventure is situated within Taylor Morrison's 1,500-home master-planned community Esplanade at Highland Ranch. The development is strategically located in Clermont, Florida approximately 25 minutes away by car from Orlando and its many entertainment and cultural draws including Walt Disney World, Epcot Center, Universal Studios, and many others.
The vision of Hanley Wood's BUILDER and Taylor Morrison, NEXTadventure is being created by a talented and recognized group of residential building industry leaders. The home was designed by architect, Deryl Patterson, AIA, Housing Design Matters, Inc. Lita Dirks, MIRM, CAASH, IIDA and founder of Lita Dirks & Co., is providing interior design vision and services.
NEXTadventure Home sponsors include Broan-NuTone, Clopay, Daltile, Eagle Roofing, Eldorado Stone, GE Appliances, Kichler, Kwikset (Spectrum Brands), Lennox, LiftMaster (Chamberlain), MI Windows, Moen, PPG, Rain Bird Corporation, Rinnai, Schneider electric (AKA Square-D), Timberlake, and Western Windows.
Visit http://www.builderonline.com/NEXTadventure to stay up-to-date with the NEXTadventure project developments.
About Taylor Morrison
Taylor Morrison Home Corporation (NYSE:TMHC) is a leading national homebuilder and developer who was recently recognized as Lifestory Research's 2016 America's Most Trusted™ Home Builder. Based in Scottsdale, Arizona, we operate under two well-established brands, Taylor Morrison and Darling Homes. We serve a wide array of consumer cohorts from coast to coast, with a focus on first-time, move-up, luxury, active lifestyle, and 55+ buyers. In Texas, Darling Homes builds communities with a focus on individuality and custom detail while delivering on the Taylor Morrison standard of excellence. For more information about Taylor Morrison and Darling Homes, please visit http://www.taylormorrison.com or http://www.darlinghomes.com.
About Hanley Wood
Hanley Wood is the premier company serving the information, media, and marketing needs of the residential, commercial design and construction industry. Utilizing the largest analytics and editorially driven Construction Industry Database, the company provides business intelligence and data-driven services. The company produces award-winning media, high-profile executive events, and strategic marketing solutions. To learn more, visit hanleywood.com.