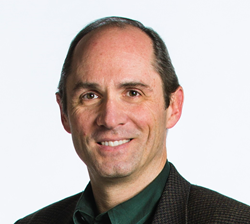 San Francisco, California (PRWEB) November 02, 2016
Cornerstone Research, a leading provider of economic and financial consulting and expert testimony, announced today that Terrence Hendershott of the University of California, Berkeley, has affiliated with the firm. He is the Cheryl and Christian Valentine Chair and Professor in Finance & Operations and Information Technology Management at the Haas School of Business.
"Terry is a leading scholar analyzing the way financial markets are structured and how participants trade, particularly in the current technological climate of electronic and algorithmic trading," said Cornerstone Research President and CEO Michael E. Burton. "He brings expertise in cases related to financial institutions, market microstructure, and market manipulation."
Hendershott chaired the NASDAQ Economic Advisory Board and served as a visiting economist at the New York Stock Exchange. His work spans a range of financial instruments trading on exchanges and over the counter in the United States and internationally.
He is an expert on the structure, design, and regulation of financial markets and how market participants such as market makers, high-frequency traders and institutional investors affect price discovery and liquidity. His research also focuses on the competition between electronic and traditional markets, as well as the role of information technology in those markets.
Hendershott's numerous honors include best paper awards from the Review of Financial Studies and the Financial Review; and NYSE and NASDAQ best paper awards on equity trading and market microstructure, respectively. He has served as an associate editor for Management Science, the Journal of Financial Markets, and Information Systems Research.
Cornerstone Research
Cornerstone Research provides economic and financial consulting and expert testimony in all phases of complex litigation and regulatory proceedings. The firm works with an extensive network of prominent faculty and industry practitioners to identify the best-qualified expert for each assignment. Cornerstone Research has earned a reputation for consistent high quality and effectiveness by delivering rigorous, state-of-the-art analysis for over 25 years. The firm has 600 staff and offices in Boston, Chicago, London, Los Angeles, New York, San Francisco, Silicon Valley, and Washington.