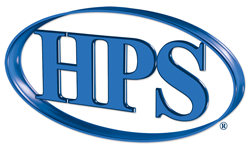 An increasing number of companies which process liquids are deploying our systems to reduce waste, increase efficiency and improve environmental sustainability. Dennis will help us continue to provide high quality solutions to the US
Nottingham, UK (PRWEB UK) 4 November 2016
HPS Product Recovery Solutions, the leading global specialist in liquid product recovery (pigging) and transfer systems, has appointed Dennis Stewart as VP Technology Solutions in the US.
The company, which delivers best-in-class pigging technology to food, beverage, homecare, cosmetics, paint and other industries which process liquids, introduced the new position to increase sustainable, strategic growth and development throughout the region.
Growing US Customer Base
HPS selected Dennis after an in-depth, systematic and rigorous selection procedure.
With over 15 years' experience in process automation, Dennis's skills perfectly complement their existing expertise. In addition, HPS previously employed Dennis in the early days of the business, so he already has a detailed understanding of the company's technology.
Gilbert Murphy, CEO of HPS commented, "Dennis is an outstanding engineer with extremely valuable experience in process automation. An increasing number of companies which process or pump liquids are deploying our systems to reduce waste, increase efficiency and environmental sustainability. Dennis will help us continue to provide high quality solutions to our growing US customer base."
Bright Future
Since it started in 1995, HPS has developed a market-leading position in liquid product recovery, liquid transfer and automation. Dennis is looking forward to helping with the continued growth and development of the company in the US.
Dennis commented, "I'm really excited to be back. With the best technology in the industry and a great team of people, HPS has a bright future. The company has almost quadrupled in size since I was last with them a few years ago. There's real momentum in the business."
Problem Solving Technology
Sustainability, waste reduction and increasing profitability are high on the agenda of most companies. HPS's pigging technology helps companies towards their financial, operational and sustainability goals by recovering residual liquids from pipelines. So rather than flushing these useable liquids away, HPS customers can sell or further process them in the usual way. At the same time, the systems speed up processing and cut back on water and chemical usage. This results in high return on investment for HPS clients.
Dennis concluded, "I really enjoy delivering value to businesses by solving their problems, and being at HPS enables me to excel at this. One of the things I'm most looking forward to is catching up with many long-standing customers, as well as new clients."
About HPS
Founded in 1995, HPS Product Recovery Solutions increases its customers' profitability by maximising product yields, reducing waste, increasing sustainability and improving efficiency. This is achieved through customised liquid distribution, transfer and product recovery (pigging) solutions.
With a wide range of customers throughout the world, HPS has successfully installed more than 1,200 solutions. These include projects for multinational corporations such as Unilever, P&G, Akzo Nobel, Boots, The Coca Cola Company, Campbells Soups, Benjamin Moor, Nestle Purina, Mars, Kraft Foods, as well as many smaller independent businesses. The company's key markets are the food and drink, cosmetics and personal care, household products, chemicals, paint and pet food processing industries.
HPS operates worldwide with a network of regional offices and partners.
More information is on the HPS website at http://www.HPS-Pigging.com/about-hps/.