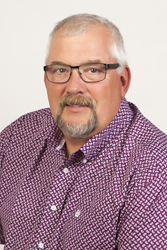 San Antonio, Texas (PRWEB) November 07, 2016
VI Plastics, LLC. today announces that Richard Mewherter has been hired in the role of Sales Engineer. Mr. Mewherter comes with a wealth of experience within the plastics industry having spent the last twenty-five years as an Extrusion Plastics Engineer and Blow Mold Tooling Engineer. Prior to joining VI Plastics, Mr. Mewherter held roles in plastic part design, project management, new product development, and business development/sales.
"We are pleased Richard Mewherter has joined us as our Sales Engineer. With his knowledge and experience in engineering products, tools and molds it will allow us to supplement our manufacturing expertise and provide our customers with the support they need from concept to market," commented Aaron Schieving, Corporate Director of Sales and Marketing. "Richard will play a big role for VI Plastics as a medical plastics company and in our future endeavors."
Questions regarding the position change can be directed toward Mr. Aaron Schieving who can be reached at aschieving(at)lifecyclebio(dot)com or Richard Mewherter at rmewherter(at)vi-plastics(dot)com.