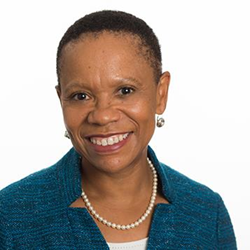 Washington, DC; Boston, MA (PRWEB) November 04, 2016
National executive search firm Isaacson, Miller announced that Ericka Miller has rejoined its executive search team as a vice president and partner in its Washington, DC office. An expert in K-12 education and education policy, Dr. Miller previously served as a vice president at Isaacson, Miller from 2005 to 2007. She left the firm to become the vice president for operations and strategic leadership at The Education Trust, leading the day-to-day management of the $15 million national education research and advocacy organization.
In 2013, Dr. Miller was nominated by President Barack Obama to be the assistant secretary for postsecondary education in the U.S. Department of Education, and her nomination was approved by the Senate Health, Education, Labor, and Pensions Committee. From January until June 2015, during the extended confirmation process, Dr. Miller served as senior advisor to Secretary of Education Arne Duncan in the Department of Education. Her nomination was one of several that languished in the Senate; she withdrew from the process and joined The College Board as chief of membership, governance, and higher education.
"We are delighted to welcome Ericka back to our firm," commented Isaacson, Miller President Vivian Brocard. "Ericka's rich and distinguished career combined with her impressive academic credentials and passion for education help to strengthen our ability to serve clients across the civic sector and particularly in the K-12 and education reform arena."
Early in her career, Dr. Miller served as legislative assistant to former U.S. Sen. Bob Kerrey, advising the senator on elementary, secondary, and postsecondary education policy issues. Before her time on the Hill, Dr. Miller was assistant professor of English literature at Mills College, in Oakland, California. Prior to launching her career in education, she was an editor at Washingtonian Magazine.
Dr. Miller holds a bachelor's degree from Georgetown University and a doctorate from Stanford University. She is a member of Leadership Greater Washington's Class of 2004, and she serves on a number of nonprofit boards.