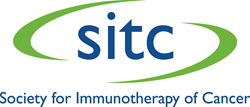 As well as evaluating whether current frameworks used to determine treatment value are appropriate for cancer immunotherapies, this year's summit will engage the full SITC membership in this important national conversation.
Milwaukee, Wi (PRWEB) November 02, 2016
The Society for Immunotherapy of Cancer (SITC), the world's leading member-driven organization dedicated to professionals in the field of cancer immunotherapy, will assemble influential leaders at its 31st Annual Meeting & Associated Programs, November 9-13, in National Harbor, Md. The meeting is expected to attract more than 2,500 experts in basic, clinical and translational cancer immunotherapy research and clinical care, as well as welcoming nurses, pharmacists, interested patients and patient advocacy organizations.
The Annual Meeting provides a multidisciplinary educational and interactive environment, with cutting-edge presentations by experts in the field. Plenary sessions, educational workshops and oral and poster abstract presentations provide ample opportunity for structured and informal discussions. The meeting is also a forum for updates on major national and international initiatives driven by academia, government and industry, and showcases SITC-led initiatives.
Building on the plenary sessions, State-of-the-Art Immunotherapies: Challenges and Opportunities and Beyond Single Agents: The Future of Combination Immunotherapy, the 31st Annual Meeting offers educational programs for a variety of audiences. These include a full-day session entitled New Cancer Agents in Development, covering pre-clinical and clinical agents, and a half-day Value of Cancer Immunotherapy Summit, which has already attracted more than 1,300 registrants. The summit brings together speakers from scientific research, clinical medicine, patient advocacy, and pharmaceutical and biotechnology industries to advance discussion on determining the value of cancer immunotherapy.
"As well as evaluating whether current frameworks used to determine treatment value are appropriate for cancer immunotherapies, this year's summit will engage the full SITC membership in this important national conversation. My hope is that we will establish a multidisciplinary approach and roadmap to best determine the true value of cancer immunotherapy," said SITC President Howard L. Kaufman, MD, FACS.
Among presenters providing scientific updates, SITC is excited to announce that Joaquim Bellmunt, MD, PhD (Dana-Farber/Brigham and Women's Cancer Center) will share late-breaking data on the effects of pembrolizumab in advanced bladder cancer. This data has recently become available as the trial (KEYNOTE-045) was stopped earlier than planned, having already reached its primary endpoint of overall survival. The study is noteworthy in being the first in almost 20 years to demonstrate improved overall survival for patients with bladder cancer.
Other eagerly awaited data will be presented by Jérôme Galon, PhD (INSERM) who will report data from a SITC-led global biomarker study that examined the ability of Immunoscore — a standardized test designed to quantify the presence of immune cells in the tumor microenvironment —to predict the time to colon cancer recurrence. Also, Jeffrey Weber, MD, PhD (NYU Langone Medical Center) will present data on a prognostic test designed to predict which patients with advanced melanoma are likely to respond well to anti-PD-1 therapy, and whether combination therapy with an anti-CTLA-4 agent could further improve outcomes. Data on how environmental modification can affect anti-tumor immunity are also expected from Mark Bucsek (Roswell Park Cancer Institute), and Erik Wennerberg, PhD (Weill Cornell Medical College). Sylvia Adams, MD (NYU School of Medicine) will present work on how the TLR7 agonist imiquimod, applied in combination with radiotherapy to skin metastases, affects anti-tumor immune response and tumor growth in patients with breast cancer. In another presentation, Jennifer Wu, PhD (Medical University of South Carolina) will report animal data on a first-in-class antibody to a new immunotherapy target, sMIC, and the potential for synergism with existing immunotherapy agents.
To view the full list of abstract titles, download the SITC 2016 mobile app from the App Store (iOS) or Google Play (Android). Complete abstracts will be published in a Journal for ImmunoTherapy of Cancer supplement the morning of Tuesday, November 8.
SITC 2016 is dedicated to the memory of Holbrook Edwin Kidd Kohrt, MD, PhD (1977-2016). Dr. Kohrt had a significant impact on the field of tumor immunology and cancer immunotherapy. He was committed to the mission of SITC and brought considerable scientific insight and incredible energy to every project. Dr. Kohrt was actively involved in the development of SITC's 31st Annual Meeting as an organizer and session co-chair until the time of his passing. As such, this year's meeting will include a tribute to his memory and many contributions to the field on Friday, November 11 at 7:35 a.m.
ABOUT SITC
Established in 1984, the Society for Immunotherapy of Cancer (SITC) is a non-profit organization of medical professionals dedicated to improving cancer patient outcomes by advancing the development, science and application of cancer immunotherapy and tumor immunology. SITC is comprised of influential basic and translational scientists, practitioners, healthcare professionals, government leaders and industry professionals around the globe. Through educational initiatives that foster scientific exchange and collaboration among leaders in the field, SITC aims to one day make the word "cure" a reality for cancer patients everywhere. Learn more about SITC, our educational offerings and other resources at sitcancer.org and follow us on Twitter, LinkedIn, Facebook and YouTube.
Contact: Julie Frinzi
414-271-2456
jfrinzi(at)sitcancer(dot)org
# # #