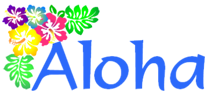 Free Luggage When You book A Trip
Honolulu, HI (PRWEB) November 02, 2016
Orion Travel Tech, Inc.'s SMART online booking platform called "Aloha" is the first travel company to give back to the traveling public by giving away complimentry luggage while digitally booking travel plans. You can also receive free luggage just by joining the Orion All-Inclusive Travel Platform. Beginning today, "Book it and we send it," promotion begins!
To book through the Orion Travel Booking Engine called Aloha, please go to http://aloha.letzgo.org. "We wanted to ease the pain from long TSA lines and cramped airlines. So we came up with, "if you book it we will send it," said Gary German, Founder of Orion. "Everyone will be able to book Airfares, Cruises, Hotels and Rental Cars on our new booking engine and get their luggage within two weeks" added German.
Everyone who books on Orion's Digital Booking Engine will be rewarded with a 20-inch Carry-on four wheel trolley hard shell luggage that comes with a two year warranty and is valued at $129. When completing their booking transaction, travelers will have the opportunity to order a complimentry 20-inch carry-on size. As an added bonus, all folks who book, will also be given two 20-inch plastic Orion Artist trademarked wraps to change out the look of their luggage during the year for free. Each wrap has a value of $29 each.
Aloha-Orion's Full Service Online Booking Engine comes equipped with 112 different choices of Airlines, Cruises, Hotels, Rental Cars, Travel Insurance, Location Based Coupons and over 10 other selections before you check out, including a go any where sim that includes unlimited data in 122 countries. No roaming charges!
ABOUT ORION. Orion is an international corporation that is currently in 15 countries worldwide. Orion is based in Honolulu, HI with ten patent pending travel technology footprint platforms that are positioned for global travelers. Orion Travel Tech, Inc. has over 16 digital platforms under its aggressive Travel Ecosystem. Orion has everything TRAVEL under one roof that gives most travelers around the globe an all-inclusive destination for all their travel needs. You can reach Gary German, the Founder of Orion Travel Tech, Inc. directly at 407-574-6649-office, 407-496-4862-cellular or gary.german@oriontraveltech.com.