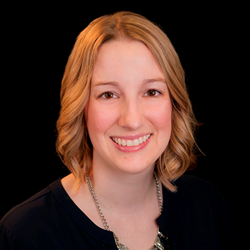 Yorba Linda, Ca (PRWEB) November 04, 2016
The virulent intracellular pathogen Francisella tularensis subspecies tularensis (Ftt) causes an acute, lethal disease called tularemia. Surviving tularemia depends on the presence of an effective adaptive immune response. However, the nature of such a response has not been elucidated.
A team of researchers have designed in vitro and in vivo models to characterize the protective immune response with the goal of applying these features to novel vaccines. Utilizing vaccine strains with varying protective efficacy, they showed that vaccinated mice lacking CD4+ T cells succumbed rapidly to Ftt challenge, surviving only 1 day longer than naïve animals. These data indicated that vaccine-mediated protection requires a pool of CD4+ T cells capable of immediately controlling Ftt replication.
Miltenyi Biotec will sponsor a webinar focusing on the requirement of poly-functional CD4+ T cells for vaccine-mediated protection in tularemia. Finding of effective vaccination will be discussed during this webinar and the correlation of protection with the presence of high avidity, poly-functional CD4+ T cells will be presented. Finally, the ability of purified pulmonary and splenic CD4+ T cells to control Ftt replication in vitro will be discussed.
Registrants of the webinar will learn how the inclusion of an epitope that elicits high avidity CD4+ T cells in both the vaccinating strain and virulent Ftt challenge strain converted a vaccine that failed to evoke an adequate T cell response to one that was 100 percent protective.
Dr. Lydia Roberts, a post-doctoral fellow at Rocky Mountain Laboratories, will be presenting during this event.
Roberts received her undergraduate degrees in Chemistry and Biochemistry from Kansas State University, followed by earning her doctorate of microbiology and immunology from the University of North Carolina- Chapel Hill. Roberts is currently a post-doctoral fellow at Rocky Mountain Laboratories with the National Institute of Allergy and Infectious Diseases, as part of the National Institutes of Health.
LabRoots will host the webinar on November 15, 2016, at 9:00 a.m. PT, 12:00 p.m. ET. To learn more about this event or to register for free, click here.
About Miltenyi Biotec
Miltenyi Biotec is a global provider of products and services that advance biomedical research and cellular therapy. The company's innovative tools support research at every level, from basic research to translational research to clinical application. This integrated portfolio enables scientists and clinicians to obtain, analyze, and utilize the cell. Miltenyi Biotec's technologies cover techniques of sample preparation, cell isolation, cell sorting, flow cytometry, cell culture, molecular analysis, and preclinical imaging. Their more than 25 years of expertise spans research areas including immunology, stem cell biology, neuroscience, and cancer, and clinical research areas like hematology, graft engineering, and apheresis. In their commitment to the scientific community, Miltenyi Biotec also offers comprehensive scientific support, consultation, and expert training. Today, Miltenyi Biotec has more than 1,500 employees in 25 countries – all dedicated to helping researchers and clinicians around the world make a greater impact on science and health.
About LabRoots
LabRoots is the leading scientific social networking website and producer of educational virtual events and webinars. Contributing to the advancement of science through content sharing capabilities, LabRoots is a powerful advocate in amplifying global networks and communities. Founded in 2008, LabRoots emphasizes digital innovation in scientific collaboration and learning, and is a primary source for current scientific news, webinars, virtual conferences, and more. LabRoots has grown into the world's largest series of virtual events within the Life Sciences and Clinical Diagnostics community.