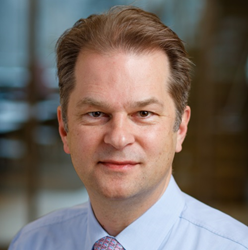 Yorba Linda, Ca (PRWEB) November 07, 2016
Researcher Identifies Benchmark for Pre-emptive Genotyping for Pharmacogenomic Risk in Webinar from Affymetrix.
In this webinar, hosted by LabRoots December 6, participants will discover the importance of genotyping highly predictive markers from highly homologous regions.
Adverse drug reactions (ADRs) are one of the leading causes of morbidity and mortality in health care. In the United States alone, an estimated two million serious ADRs occur annually, causing more than 100,000 deaths per year. Based on these estimates, ADRs are the 4th leading cause of death ahead of pulmonary disease, diabetes, AIDS, and pneumonia.
Due to the magnitude of this problem healthcare organizations and pharmaceutical companies worldwide are developing major initiatives to reduce the cost and impact of ADRs. Pre-emptive pharmacogenomic genotyping is a pivotal new approach using genetic data to gain valuable insights into metabolic status to better understand the cause of adverse events.
In this webinar, sponsored by Affymetrix, an expert in pharmacogenomics will share experiences he used to establish a new benchmark for pre-emptive genotyping for pharmacogenomics. Participants will learn how translational clinical researchers gain insight into an individual's ability to process drugs known to be actionable and where high, moderate, low, preliminary and unknown evidence exists. He will also discuss how copy number variation (CNV) analysis for important ADME genes is integrated into the system.
Dr. Ulrich Broeckel, chief of the Section of Genomic Pediatrics and Professor in the Department of Pediatrics at the Medical College of Wisconsin, will be the presenter for this webinar.
Broeckel earned his medical degree from the University of Heidelberg, Germany. After residency training in internal medicine and cardiology, he carried out postdoctoral research at the Medical College of Wisconsin. He joined the faculty there in 2000 and is currently a professor in the Department of Pediatrics and the chief of the Section of Genomic Pediatrics. His research focuses on the identification of genes for complex diseases, understanding gene functions, and the application of genetics and genomics in clinical practice.
LabRoots will host the webinar December 6, 2016, beginning at 8:00 a.m. PST, 11:00 a.m. EST. To read the full event details, learn about the continuing education credits offered or to register for free, click here.
For Research Use Only. Not for use in diagnostic procedures.
About Affymetrix
Affymetrix technologies enable multiplex and simultaneous analysis of biological systems at the cell, protein, and gene level, facilitating the rapid translation of benchtop research into clinical and routine use for human health and wellness. Affymetrix, part of Thermo Fisher Scientific, provides leadership and support, partnering with customers in pharmaceutical, diagnostic, and biotechnology companies and leading academic, government, and nonprofit research institutes in their quest to use biology for a better world.
About LabRoots
LabRoots is the leading scientific social networking website and producer of educational virtual events and webinars. Contributing to the advancement of science through content sharing capabilities, LabRoots is a powerful advocate in amplifying global networks and communities. Founded in 2008, LabRoots emphasizes digital innovation in scientific collaboration and learning, and is a primary source for current scientific news, webinars, virtual conferences, and more. LabRoots has grown into the world's largest series of virtual events within the Life Sciences and Clinical Diagnostics community.