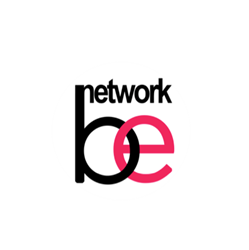 Los Angeles, California (PRWEB) November 03, 2016
Network BE, a multi-platform video and social network featuring emotionally charged content for women, has released their latest second web series, "Raising Tiny Trump", a hilarious new six-part comedy web series about a 5 year old boy who's obsessed with Donald Trump, and the loving mother who has to deal with him.
"Raising Tiny Trump" is the second installment of original video content produced by Network BE, taking timely issues and portraying them in a way to provoke discussion surrounding a larger social issue. The network's first originally produced video titled "My Belly", a parody on Justin Bieber's 'Sorry' music video, gives a nod to Bieber for featuring women of all sizes in his video, while also encouraging the celebration of women's bodies and accepting them just the way they are.
Less about partisan politics, "Raising Tiny Trump" looks at the universal challenges parents face in a media-saturated world, where kids have access to too many gadgets and too many role models, especially during an election. "Raising Tiny Trump" probes viewers to ponder the following parental and societal questions:

What if the behavior of a famous role model conflicts with your parenting?
How do you encourage your kids to emulate the right kind of role model?
What makes someone a worthy role model in the first place?
"Regardless of your political affiliation, I think we're raising some interesting points," said Raising Tiny Trump Director PJ Wagner. "With the rhetoric coming out of this election, and infiltrating our homes, you wonder how much of it our kids absorb." Wagner continues, "The President is the ultimate role model, especially to children, and when they look at the leaders of our country they emulate them. With this subject hitting so close to home for many of us in the industry, we felt called to use our platform to get people talking. This project is a product of a collection of top minds in the industry, coming together to produce content that sheds light on this issue in an entertaining way. We hope this series creates a discussion on the affect the media has on how children view role models in this day and age."
To watch "Raising Tiny Trump", please visit http://www.NetworkBe.com.
About Network BE
Network BE is a multi-platform video and social network featuring emotionally charged content created for women who want to laugh, learn, and inspire each other. The network's mission is to entertain, inspire, and support an underserved demographic of women 25 years or older around the world and engages with them by inviting users to participate in their platform in four ways: watch, contribute, participate and comment, and share. Whether women want to contribute their own content or simply enjoy and comment. Network BE invites users to be a part of positivity, awareness and laughter in the world. The bottom line of Network Be is creating a safe environment where women come together to share content, get support and advice and BE entertained & Inspired within a trusted environment. To learn more about Network Be, please visit http://www.NetworkBE.com.
Raising Tiny Trump is not paid for, endorsed or affiliated with any political establishment. It is the combined efforts of a group of generous and talented industry people who volunteered their time and skills, to raise awareness for the current political climate.