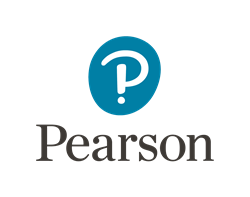 NEW YORK (PRWEB) November 04, 2016
Pearson today announced a new series of complimentary webinars exploring the ways that digital learning solutions can support successful course redesign in developmental mathematics at colleges and universities. Highlighting course redesign solutions at institutions in multiple states, including Iowa, Missouri, and West Virginia, the series will feature live webinars the week of November 7 and recorded webinars that are available on demand. This series is part of Pearson's year-long "Learning Makes Us" Professional Development Webinar Series, which is designed to provide educators with the latest educational trends, learning designs, pedagogical approaches and research in higher education and the professional world.
Educators who register and attend a live webinar will have the opportunity to earn Acclaim professional development badges, a web-enabled version of a credential, certification, or learning outcome.
As part of this course redesign solutions webinar series, a new case study detailing how a Non-STEM Pathways course using MyMathLab® demonstrates success at Des Moines Area Community College, will be featured in the kick-off webinar on Tuesday, November 8. Leveraging the Pathways instructional model and MyMathLab from Pearson, Professor Dan Petrak prepared students in College Prep Math to be successful in Liberal Arts Math.
The webinar series includes:
Student Success for Non-STEM Students at Des Moines Area Community College Using a Pathways Approach
Tuesday, November 8, 2-3 p.m. EST
Presenter: Dan Petrak, professor, Des Moines Area Community College
Pathways is a national movement offering alternative mathematics courses and curriculum for non-STEM majors at the community college level. This student-centered, highly interactive curricular approach engages developmental math students and prepares them for math for liberal arts or statistics in one semester. This interactive webinar will present the rationale, methods, and outstanding results of this approach at Des Moines Area Community College.
Co-Requisite Courses: A Panel Discussion of What's Working
Tuesday, November 8, 4-5 p.m. EST
Presenters: Valentin Dragos, professor, Wilbur Wright College; Kevin Kenady, professor, Southcentral Kentucky Community and Technical College; and Tamela Randolph, professor, Southeast Missouri State University
Co-requisite/co-curricular courses are a growing trend across the country as a way to address redesign and acceleration. Participants will hear from faculty at institutions who have implemented co-requisite courses and found success. Presenters will share what their co-requisite course(s) looks like, obstacles they've encountered, and meaningful lessons they've learned.
Leveraging Technology to Support the Transition From Student to Learner
Wednesday, November 9, 3-4 p.m. EST
Presenter: Connie Richardson, Charles A. Dana Center
Participants will experience the Dana Center's pathways curricular materials for developmental and gateway mathematics courses, which contain features that help students become self-directed and self-regulating, while providing the instructor with information about student progress.
Using Technology to Accelerate Learning
Thursday, November 10, 11 a.m.-12 p.m. EST
Presenter: Diane Hollister, professor, Reading Area Community College
Hollister will discuss tools embedded in MyMathLab that can help facilitate an effective co-requisite course structure. These tools include Integrated Review MyMathLab courses and workbooks, Skill Builder Exercises, a Companion Study Plan, and customizing a learning path specific for course/student needs.
Course Redesign 101: The Good… the Bad… and the Ugly...
Thursday, November 10, 3-4 p.m. EST
Presenter: Andreana Grimaldo, professor, Quinsigamond Community College
Institutions are being encouraged (mandated) to redesign their developmental math sequence or to employ other initiatives into the curriculum. What does "course redesign" mean? In this session, Grimaldo will define and introduce the basics of course redesign that would apply to any redesign project.
For more information or to register for the webinars, visit this website.
About Pearson
Pearson is the world's learning company, with expertise in educational courseware and assessment, and a range of teaching and learning services powered by technology. Our mission is to help people make progress through access to better learning. We believe that learning opens up opportunities, creating fulfilling careers and better lives. For more, visit http://www.Pearsoned.com.