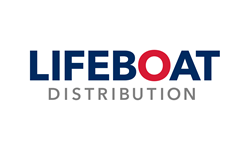 Eatontown, NJ (PRWEB) November 29, 2016
Lifeboat Distribution, an international value added distributor for virtualization, security, business continuity and other technically sophisticated products, today announced an exclusive agreement to distribute packaged DataCore and Supermicro enterprise-class hyper-converged solutions to its network of VARS and MSP's in North America.
DataCore and Supermicro have partnered to create an enterprise-class hyper-converged solution that delivers the benefits of ultra-high performance with web-scale simplicity, flexibility, and agility. The combination of DataCore's record-breaking Parallel I/O technology with Supermicro's multi-core, multi-processor systems super charges I/O performance to deliver industry-leading productivity and consolidation ratios – all in a single, ready-to-run appliance that combines both storage and servers.
Base hardware configurations from Supermicro in conjunction with DataCore software in 2-node configurations are now available for large enterprise, enterprise, mid-range, and entry-level. The new hyper-converged systems are available today including hardware, software and three years of customer support.
"DataCore is pleased to partner with Lifeboat Distribution to deliver a hyper-converged solution which is poised to disrupt the infrastructure marketplace by providing customers with the top performance and best price-performance in the industry," stated Bettye Grant, Co-Founder and Vice President of Americas Distribution for DataCore. "The end result is that users and IT staff can run enterprise applications faster, support demanding databases and drive many more virtual machines and desktops per system, enabling companies to realize much greater savings by doing more with less while gaining cloud-like efficiencies by simplifying infrastructure and management complexity."
"We are extremely excited to be the sole provider of this partnership between DataCore and Supermicro," stated Brian Gilbertson, Vice President and General Manager of Lifeboat Distribution. "This brings together a world class solution for DataCore's VAR community in an affordable hyper-converged platform."
Resellers and managed service providers interested in offering the converged solution should contact Lifeboat by phone at +1.800.847.7078 (US), or +1.888.523.7777 (Canada), or by email at datacore@lifeboatdistribution.com.
About Lifeboat Distribution
Lifeboat Distribution, a subsidiary of Wayside Technology Group, Inc. (NASDAQ: WSTG), is an international value added distributor for virtualization/cloud computing, security, application and network infrastructure, business continuity/disaster recovery, database infrastructure and management, application lifecycle management, science/engineering, and other technically sophisticated products. The company helps vendors recruit and build multinational solution provider networks, power their networks, and drive incremental sales revenues that complement existing sales channels. Lifeboat Distribution services thousands of solution providers, VARs, systems integrators, corporate resellers, and consultants worldwide, helping them power a rich opportunity stream, and build profitable product and service businesses. For additional information visit http://www.lifeboatdistribution.com, or call 1.800.847.7078 (US), +1.732.389.0037 (International), +1.888.523.7777 (Canada), or +31.36.8200.236 (Europe). Follow Lifeboat Distribution on Twitter (@LifeboatVAD) and Facebook (LifeboatDistribution).
About Super Micro Computer, Inc.
Supermicro (NASDAQ: SMCI), the leading innovator in high-performance, high-efficiency server technology is a premier provider of advanced server Building Block Solutions® for Data Center, Cloud Computing, Enterprise IT, Hadoop/Big Data, HPC and Embedded Systems worldwide. Supermicro is committed to protecting the environment through its "We Keep IT Green®" initiative and provides customers with the most energy-efficient, environmentally-friendly solutions available on the market. visit http://www.supermicro.com.
About DataCore
DataCore, the Data Infrastructure Software company, is the leading provider of Software-Defined Storage and Adaptive Parallel I/O Software – harnessing today's powerful and cost-efficient server platforms with Parallel I/O to overcome the IT industry's biggest problem, the I/O bottleneck, in order to deliver unsurpassed performance, hyper-consolidation efficiencies and cost savings. The company's comprehensive and flexible storage virtualization and Hyper-converged virtual SAN solutions free users from the pain of labor-intensive storage management and provide true independence from solutions that cannot offer a hardware agnostic architecture. DataCore's Software-Defined and Parallel I/O powered platforms revolutionize data infrastructure and serve as the cornerstone of the next-generation, software-defined data center – delivering greater value, industry-best performance, availability and simplicity.
Visit http://www.datacore.com or call (877) 780-5111 for more information.
For Media & PR inquiries contact:
Lifeboat Distribution
Media Relations
media(at)lifeboatdistribution(dot)com
(732) 389-0932 x7301
SVM on behalf of DataCore
Jill Colna or Sarah Anderson
DataCore(at)svmpr(dot)com
(401) 490-9700
###
Lifeboat is a registered trademark of Lifeboat Distribution in the US and other countries. All other company names or product names may be the trademarks of their respective owners.