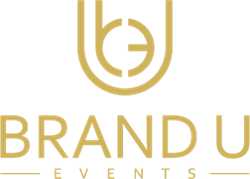 "Being successful in business is no different than being successful as an athlete," exclaims B. Bonin Bough. "You need to train."
Miami, FL (PRWEB) November 04, 2016
Take your career or business to the next level and join BRAND U Events on December 12th for a one-day symposium in Miami. This incredible program will take place at Crispin Porter + Bogusky and will be hosted by B. Bonin Bough, award-winning marketer and host of CNBC's Cleveland Hustles, from executive producer LeBron James.
"Being successful in business is no different than being successful as an athlete," exclaims B. Bonin Bough. "You need to train."
A talent accelerator, Brand U Events gives professionals and entrepreneurs access to a roster of industry-leading experts and unbeatable coaching techniques to fuel innovation and drive business and professional growth.
Due to its overwhelming successes in NYC, Los Angeles, Chicago, San Francisco and Atlanta, Brand U Events is now bringing it's astounding program to Miami.
Attendees will benefit from such key topics as: creating a professional brand equity roadmap, maximizing one's online reputation, acquiring the tools to be a successful leader and leveraging innovation for scale. "From executive coaching and strategic guidance, to skill-assessment workshops and ideation symposiums, our program is designed to cultivate attendees' strengths and resources," states Karen Salama, Founder and CEO of High-Potential Ventures LLC, parent company of BRAND U Events.
Tickets are $699 and can be purchased at https://brandueventsmiami.splashthat.com. Reserve your space before November 13th and take advantage of a special $399 rate. For more information, contact lauren.taylor@brandu.events.
Sponsorship opportunities are also available. Contact karen.salama@brandu.events for more information.
Learn more about BRAND U Events by visiting us http://www.brandu.events. Follow us on Twitter @BRANDUEvents, on Facebook at BRANDUEvents and LinkedIn at BRAND U Events.
About BRAND U Events
Initially created to help Fortune 500 companies groom mid-level brand marketers to become next generation leaders, B. Bonin Bough and Karen Salama, CEO of High Potential Ventures LLC, developed Brand U Events. A talent accelerator, whose mission is to cultivate and empower, BRAND U Events provides the tools needed to successfully manage business and professional growth. Symposiums feature personalized, in-depth training and workshops with some of the most influential leaders in media, tech and reputation-building. Past speakers include: Jeff Weiner, CEO, LinkedIn; Peter Guber, Chairman and CEO of Mandalay Entertainment Group; Wendy Clark, President and CEO of DDB North America; Carolyn Everson, VP Global Marketing Solutions, Facebook; Gary Vaynerchuk, Founder and CEO of VaynerMedia.