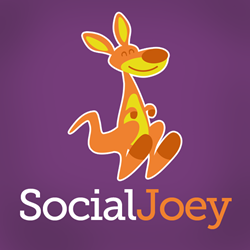 Great things happen when you dedicate yourself to finding solutions to the challenges everyone else thinks are unsolvable.
Cleveland, Tennessee (PRWEB) November 08, 2016
Before founding Social Joey, health care entrepreneur Larry Kugler and his partners had a problem. They were launching several urgent care centers, and even though they had marketed their other businesses in the past, they were aware that the digital content marketing landscape was quickly changing, and that social media was crucial to their success.
"We had owned several successful companies and put together marketing plans before," says Kugler, CEO of Social Joey. "But we knew that everything was moving towards social media, so we hired a public relations firm to help us out."
Quickly, Kugler and his partners realized that they had never had such powerful tools available to them before. The real-time marketing data and analytics they received was amazing. With each passing month, the firm's social team gathered more data to help Kugler and his partners better understand their customers.
"We were fascinated," says Kugler. "We had never had this kind of detailed information before. We were experiencing such success as a result of our social media campaigns that we got together and said to ourselves, 'This has to be the best thing for business success. How are we going to make this available for other businesses at a price they can afford?'"
The answer? Partner with their public relations team to start Social Joey.
"We knew that our new partners were incredible at creating business efficiencies," says Ashley Alderman, Vice President of Communications at Social Joey and CEO of the PR firm Kugler and his team were using. "They had built so many successful businesses that when they approached us, it was a no brainer. Of course, our first task was determining how to create all the content we need for thousands of businesses in a way that saves time and creates more efficiencies, without sacrificing quality or effectiveness. So we got straight to work."
"There is nothing more difficult in the digital world than creating constant content," says Rob Alderman, Vice President of Digital Strategy for Chattanooga area tech startup Social Joey. "But great things happen when you dedicate yourself to finding solutions to the challenges everyone else thinks are unsolvable."
The challenge no one else could solve? Efficiently creating and posting the absolutely staggering amounts of content that it takes for business to remain relevant in today's ever changing digital landscape.
In many ways, there is simply no way around it: If a business want to engage consumers online, it must create a constant flow of social content. In a society where love is measured in likes, staying in the social stream is crucial for businesses, but also almost impossible.
For Social Joey, the solution to the impossible was developing a content engine that assigned tasks and giving writers, designers, and editors a place to quickly produce and review content for clients. The engine sounds like a simple idea, but that couldn't be further from the truth. The intricacies in creating software that could take the offerings of a high-end creative firm and deliver them for a fraction of the cost.
"No matter what, you have to remember that social is about real people and real relationships," says Ashley. "We don't rely on programs to create copy. We also don't outsource to other countries. Our professional creative team is made up of highly experienced writers, designers, and editors who understand the needs of businesses."
With the content engine in development, the partners launched the company and began serving clients.
"We wanted to get into the rhythm of serving clients," Kugler says. "Once we had a good system in place, we began moving clients to the engine."
Now, with proprietary tech in place, Social Joey is serving clients all over the country, and expanding quickly. This is particularly true in multi-location markets and the franchising world, where the pressure by social media channels to create local content for each location is forcing businesses to adapt to a brand new content model. The engine creates efficiencies for every member of the content team, which allows them to serve more clients quickly without sacrificing quality.
"In a traditional social media setting, a content expert might have time to serve 20 clients," says Rob. "The engine changes that number to nearly 100. It isn't that content itself has changed, but rather that the way we create and deliver it has radically altered. And clients reap the benefits in cost."
In a world where scaling business is paramount, Social Joey has found a way to also scale content creation, producing unique and hyper-localized social media posts for every business location while keeping costs down.
"At Social Joey, we are a tech company doing things the old school way," says Kugler. "We focus on service, quality, and efficiency. Even in the tech."
For more information on Social Joey, please visit http://www.socialjoey.com.