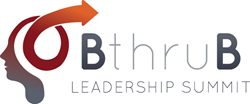 As the conference grows, we can focus not only current channel incentive best practices, but...what the future holds.
Atlanta, GA (PRWEB) November 07, 2016
For three years in a row, incentive company Incentive Solutions has hosted the BthruB Leadership Summit, a conference founded on sharing best practices for using incentive programs in sales channel management and marketing. The 2016 conference, which took place October 2nd-4th at Barnsley Resort in Adairsville, GA, included presentations from Sean Geehan, author of The B2B Executive Playbook, Saint-Gobain Solar Gard and Mitsubishi Electric Cooling & Heating.
Best-selling author Sean Geehan provided the original inspiration for the BthruB Summit, with The B2B Executive Playbook and its emphasis on being a trusted advisor and valued partner in the B2B realm. Incentive Solutions leaders took Geehan's advice and set out to create a conference and culture centered around incentive marketing strategies their clients could use to improve their B2B relationships in order to improve their businesses.
"Many of our clients face the same challenges in B2B marketing, and we saw that we could provide a rare opportunity for sales and marketing leaders across several industries to discuss real, tried-and-true incentives best practices that work," says VP of Sales Kreitner. "Everyone leaves the conference energized and ready to conquer their market."
Presentations from Leah Montgomery of Mitsubishi Electric Cooling & Heating and Lawrence Constantin of Saint-Gobain Solar Gard offered attendees strategies for launching a successful distributor incentive program and maximizing the effectiveness of communications. Sean Geehan, who was a keynote speaker at the summit, delivered insights on where to focus market investments and how to improve manufacturer and dealer relationships.
Through other presentations and roundtable discussions, BthruB attendees identified customer relationship management (CRM) integration, the mobile and tech demands of Generations X and Y, and improving market data collection through loyalty program communication as issues important to future B2B incentive program marketing.
With attendees' enthusiasm and expertise growing from year to year, the BthruB Summit is becoming not just a venue for best practices discussion, but a way of foreseeing channel marketing trends and staying a step ahead of the game. "This year we had the greatest attendance yet," says Incentive Solutions CEO Steve Damerow. "As the conference grows, we can focus not only current channel incentive best practices, but start looking at what the future holds."
About Incentive Solutions
Incentive Solutions, Inc. was founded in 1994 and is based in Atlanta, GA. The parent company of The Incentive Solutions Group of Companies, consisting of Incentive Solutions and Loyaltyworks, Incentive Solutions offers online rewards, travel incentives and gift card rewards. Since its creation, Incentive Solutions has focused on delivering more than just rewards, innovating the incentive industry by utilizing emerging online technologies. Acting as valued partner and trusted advisor to clients, they help organizations increase sales, motivate employees, build customer loyalty, create positive work environments and improve channel sales relationships.
Incentive Solutions
2299 Perimeter Park Drive, Suite 150
Atlanta, GA 30341
(770) 457-4597
1-866-567-7432