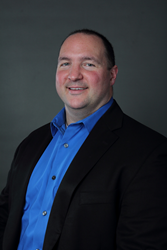 The beneficiaries are our clients, who have the peace of mind of being protected from the scourge of cybercrime.
Philadelphia, PA (PRWEB) November 04, 2016
BTB Security, a Philadelphia cybersecurity firm that provides managed security, consulting and digital forensic services to clients nationally, has been named to the Philadelphia 100 list of fasted growing companies in the region. To be recognized, companies must demonstrate at least three consecutive years of sales growth, and they are then ranked based on percentage growth.
BTB Security ranked 24th on the annual list, up from 47th in 2015. BTB has achieved 173 percent revenue growth since 2013. The Philadelphia 100 is run by the Wharton Small Business Development Center and The Entrepreneurs' Forum of Greater Philadelphia.
BTB, which this year marked its 10-year anniversary, protects clients in the financial services, health care, hospitality, education, retail, government and utilities sectors, among others.
"We've worked hard to achieve this growth, and the beneficiaries are our clients, who have the peace of mind of being protected from the scourge of cybercrime," said Ron Schlecht, Jr., BTB Security's co-founder and a managing partner. "It's always great to be recognized, and this honor is shared equally among our dedicated employees and our loyal clients."
BTB Security marked its anniversary by taking a look at how cybercrime has changed over the past decade. Its resulting infographic , "Cyber Crime: Then and Now" can be viewed or downloaded at http://www.btbsecurity.com/images/PDFs/BTBAnniversaryInfographic.pdf.
For the complete Philadelphia 100 list, go to http://www.philadelphia100.com.
About BTB Security
BTB Security is an industry-leading information security consulting, digital forensics and managed security services company. It has extensive experience in helping many types of organizations achieve the next level of security. By working to understand clients' business goals, develop a trusted advisor relationship, and innovate their techniques, BTB has helped clients secure their enterprises with highly qualified and credentialed security professionals. Founded in 2006, BTB Security is a privately owned company with headquarters in Philadelphia and offices in Chicago and Austin, Texas. For more information, visit http://www.btbsecurity.com.