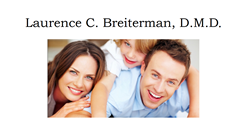 Dr. Breiterman is one of the very best in the business. Advanced Dental Techniques is top's in quality customer care, and followup. The staff is super friendly, and at the top of their game.
Scotch Plains, NJ (PRWEB) November 09, 2016
From the minute a patient enters the office of Dr. Breiterman at Advanced Dental Techniques, they will be wowed with the incredible care that they receive and the luxury in which they are bathed. The office has always offered high quality care for their patients; but now they are proud to offer the same experience, just better! Patients are bathed in luxury and hospitality; the doors open to white leather seating in an elegant sweeping cherry and granite reception area. Flavored coffees, cappuccinos, hot chocolates and teas wait to be poured to compliment the fresh home-baked pastries.
When a patient enters their "hospitality suites" they will begin an incredible dental experience, while getting an electronic chair massage and a paraffin wax hand treatment. Need a break? Just recline in their specialized massage chair and get a get neck rub, heated body massage or even a foot massage. They use painless electronic anesthesia methods and utilize painless cutting edge equipment like hydro abrasion.
Their office is a state-of the-art facility using only the finest equipment, techniques and sterilization methods available anywhere. The skill, experience and commitment of their practice – using a unique combination of science and artistry – can literally redesign a patient's smile. Even a subtle change helps patients to project an image of self-confidence and high personal esteem. When patients feel good about themselves, it shows in their appearance. Imagine an office designed to suit the needs of the patient, not just the doctor. Imagine an environment designed to comfort, pamper and soothe a guest. They call it the WOW factor.
The Wow Factor
Refreshments
Flavored coffees, hot chocolates, cappuccinos, teas, juices and bottled water, home-made baked goods. Catered food is provided for makeovers.
Entertainment
Each suite is equipped with DVD players for movies, cable TV with HBO and Cinemax, and stereo sound utilizing Polk speaker systems.
Pampering

Individual heated massage units on each treatment chair
Full reclining, heated massage chair with neck and foot massage
Paraffin wax hand treatments
Warm blankets for relaxation
Heated neck supports
Warm moist towels at the conclusion of treatment
Fresh thank you roses at the conclusion of each session
Treatment
Patients are provided with personalized treatment days for makeovers, allowing them to have treatment done in complete privacy. They use advanced technologies to produce better results with more comfort.
Dr. Laurence C. Breiterman's passion for dentistry drives him to learn from the world leaders in cosmetic dentistry, TMJ diagnostics and management, diagnosis and treatment of occlusal problems, implants, endodontics and full mouth reconstruction. Since graduating from the University of Medicine and Dentistry of New Jersey in 1990, his desire to become one of the best has led him to purse almost 3000 hours of continuing education. In 2007, Dr. Breiterman received the Mastership Award from the Academy of General Dentistry, which recognizes as a dentist's commitment to advanced dental education. After taking 500 hours of continuing education and an eight hour exam covering all disciplines in dentistry, prospective candidates must take a minimum of an additional 600 hours of education including hands on training in each discipline. This designation is held by less than 1% of all dentists in North America. He became eligible to receive the academy's Lifelong Service Recognition Award in 2012, an award currently held by less than 250 dentists worldwide. He has received letters of commendation from former NJ governor, Jon Corzine and NJ state congressional representative Robert Roe for his contributions to dentistry. Dr. Breiterman has also studied at the L.D. Pankey Institute and is a Fifth Level Graduate. The institute is a non-profit dental education center developed to help teach dentists how to provide ultimate quality dentistry to their patients.
Dr. Breiterman offers many services, including:

Implant & Surgery Restorations
Cosmetic Dentistry
General Dentistry
Periodontics
Endodontics
Oral Surgery
Laser Dentistry
Sedation Dentistry
Advanced Technology
Invisible Braces
Facial Cosmetics
Dr. Laurence Breiterman believes in saving as many teeth as possible and using extractions as a last resort. We utilize the latest technology including dental lasers to make sure that our patients keep their natural teeth for as long as possible. In many cases we can save teeth that have previously been deemed hopeless by other practitioners!
Dr. Breiterman is conveniently located in Wayne, NJ. For more information and locations you can visit Dr. Breiterman's full profile at http://www.njtopdocs.com/adtechniques
About Us
NJ Top Dentists is a comprehensive information resource of Top Doctors, Dentists and Hospitals. We are profiling over 900 Healthcare Providers and have made it convenient for you to find them.
NJ Top Dentists allows patients to "meet" these providers online before making their appointment.
For more information, visit http://www.NJTopDocs.com.
You can also follow us on Facebook – Twitter – YouTube