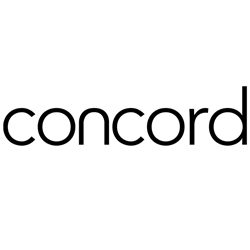 San Francisco, California (PRWEB) November 04, 2016
Concord, a leader in contract management software, is pleased to announce it has just released the market's best, most powerful search engine for contracts through a new partnership with Algolia.
Powered by Algolia, one of the fasted web search products available, Concord's search engine is extremely fast, thorough, and even performs incremental searches as a phrase is typed, for maximum search speed and accurate results. It also comes standard as part of all Concord's plans, including the free version.
"We chose to partner with Algolia because of their unique architecture and consistently fast and thorough results. We wanted to offer Concord users the best search capability available," said Matt Lhoumeau, Concord's CEO. Concord users now will see huge search advancements in the following areas:
Search Results in Less than 71 Milliseconds
With Concord's new Search Engine, searching for and through a contract takes a matter of milliseconds, with 99% of searches requiring less than 71 milliseconds to call up results.
Concord users can now find any piece of information, whether it be a document title or a specific word or phrase within a document, almost instantly, enabling businesses to stay connected to their contracts with greater ease and speed than ever before.
Full-Text Search
Concord's Search Engine allows users to search through a document's entire content, as well as document title & description, tags and other metadata.
This feature will comb over all types of documents, including documents drafted directly within the platform, documents uploaded from Word and text PDFs, and can be accessed from the Concord inbox screen with a single click.
Instant "Google-Like" Search
Like Google's search engine, Concord's Search will call up results incrementally, in real-time, as a phrase is being typed, providing a list of results that matches or approximates the complete or partially complete phrase. Concord's Search will even auto-correct for typos, providing results that closely match the misspelled word.
About Concord
Trusted by 40,000 SMBs and Enterprises, Concord empowers businesses to execute and manage contracts in the digital age simply and quickly. Concord provides free and unlimited e-Signatures, collaboration tools such as online editing and discussion, and contract management features such as automated deadline alerts, for an unlimited number of contracts and an unlimited number of users.
Concord is committed to making sure that no one will have to manage a contract manually ever again and provides many of these key high-performance features for free—to everyone.
Visit Concord's website to find more information on how Concord is reinventing contract management.