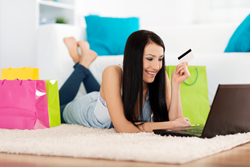 We believe that consumers should control the price point for products, and still get a good service. --Gal Kogan, CEO
(PRWEB) November 17, 2016
MyPrice, an online shopping service where consumers can browse and bid on various electronic products, announces a new shopping engine that maximizes MyPrice services while empowering both customers and retailers. The online platform will allow consumers to influence product prices and make purchases that otherwise would have been unaffordable, fostering an easy and convenient shopping experience. On the heels of a successful soft launch for retailers in September, MyPrice is now available for consumers to explore, bid, and purchase a wide assortment of available products.
Gal Kogan, founder and CEO of MyPrice, created the company with a vision to revolutionize the online shopping experience for both consumers and retailers while creating a unique approach to conducting purchases. MyPrice's new online shopping service diverges from conventional online shopping by guiding consumers to place low but reasonable bids, while providing a simple and quick way for buyers and merchants to conduct service online.
"We believe that consumers should control the price point for products, and still get a good service. On the other hand, we created a way for retailers and vendors to get customers directly to their doorstep, without working hard and without spending a fortune on marketing," says Kogan.
Using MyPrice, consumers evaluate products and place bids that are lower than the suggested price, while retailers concentrate on finding the best deal to suit the consumer's interest. Retailers and vendors who wish to approve the sale can accept a bid, thus making a connection between the customer and retailer. When consumers utilize these convenient online shopping options, retailers are able to focus on customer service and cut down on marketing expenses, as MyPrice delivers the customers straight to their inbox. This process helps consumers save time browsing and researching and also helps retailers increase profits by saving on marketing fees.
MyPrice believes that consumers should only pay the price that they can afford while still receiving exemplary service from retailers, and their new platform creates a unique opportunity for customers to set their own prices. Additionally, this platform brings a more personal service from certified retailers and gives them an opportunity to secure long-term, loyal customers.
About MyPrice
MyPrice was founded in 2016 by Gal Kogan, an entrepreneur with 16 years of experience in procurement, logistics, and customer service. MyPrice's mission is to lower product prices for consumers and to create a simple and convenient shopping experience that promotes communication between the consumer and the retailer. Additionally, MyPrice helps retailers sell excess inventory, and helps retailers focus on customer service and satisfaction instead of acquisition.