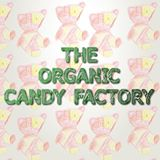 Los Angeles, CA (PRWEB) November 04, 2016
There are a couple companies offering organic gummies; some offer kosher gummies, but never before has a company released a gummy bear that's both kosher and organic. This candy is guaranteed to delight, and is the very first of its kind worldwide.
Veteran entrepreneur Piper Cochrane, and her daughter, Ginger, are excited to announce their kosher gummies to families who want a tasty goody they don't need to sacrifice their health (or morals) to enjoy. According to them, not only is Piper and Ginger's creation gelatin free, it's also free of gluten, pesticides, preservatives, corn syrup, GMOs, and other harmful byproducts.
Their unique company, The Organic Candy Factory, began with a modest idea from Cochrane's daughter, Ginger, when the five-year-old decided she wanted to open a candy store. Eager to encourage her daughter's fusion of business and passion, Cochrane set to work developing the idea that would eventually revolutionize gummy bears as we know it. In fact, Ginger has rebranded the treat a "gummy cub," a playful spin on a classic treat.
Conscious of rising business costs, Cochrane made an executive decision to launch the store as a small e-commerce website. However, Ginger's gummy cubs quickly gained recognition as a healthier alternative to, as Cochrane puts it on her website http://www.organiccandyfactory.com, "All the junk candy out there." Ginger's idea was soon picked up by Fred Segal stores locally and quickly spread to an offer from Willams-Sonoma. By their third year in business, the "cubs" were being carried in over 245 stores.
In 2016, the two business partners were approached by Adam Tabachnikoff, Senior Vice President of Global Brand Strategy of Coffee Bean & Tea Leaf. According to Tabachnikoff, the decision to support their product was made in part due to his recognition of Ginger's community service-oriented mission and, of course, because he loved the organic gummies. Six months later, the deal was struck, and little Ginger had achieved what many entrepreneurs only dream of: A major sales contract with a nationwide company.
This is not Piper's first entrepreneurial venture either. She recently executive produced a single, 'Fly Me to the Moon' for Nichelle Nichols (Uhura from Star Trek), released for the show's fiftieth anniversary. However, success in business isn't the limit of Piper and Ginger's aspirations. They've made a dedication to service by donating a percentage of their online sales to Hope North, a forty-acre campus in Uganda where refugees, orphans, and former child soldiers can find a place to call their home. Assisted by ambassadors, such as Forest Whitaker, this community sports an accredited secondary-education facility and a vocational training center, which the staff of fifteen hopes will aid their students acclimate to society and alleviate the cycle of violence in the region.
For more information on Ginger's Organic Kosher Gummy Cubs, visit http://www.organiccandyfactory.com and be sure to check them out at your local Coffee Bean & Tea Leaf.