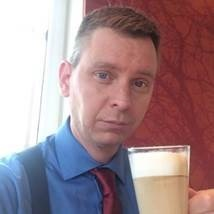 Yorba Linda, Ca (PRWEB) November 08, 2016
High quality proteins are critical for contemporary biomedical research. Biochemists and biophysicists require high quality proteins to probe the molecular mechanisms of proteins in their native state. Proteomics researchers, cell biologists, and pathologists require high-quality antibodies as purification tools and as diagnostic reagents. Formulation scientists need to quickly gain an understanding of the impact that buffer and other components have on the structure and function of protein biologics.
In this webinar, several complementary protein analysis tools will be introduced and discussed, including chromatography, UV/VIS spectroscopy, light scattering, electrophoresis, western blotting and analytical ultracentrifugation. Participants can expect a discuss of measuring the pairwise interaction matrices of hundreds of ErbB signaling proteins and peptides to illustrate the importance of quality control in obtaining high quality protein interaction data.
During the course of this free webinar, sponsored by Beckman Coulter, participants will gain a better grasp the tools available and when each might best be employed in daily research activities, including best approaches for the purification and quality analysis of proteins and antibodies. Systematic methods for assessing interaction potentials of proteins will also be discussed, as well as methods for higher-throughput western blotting.
Dr. Rich Jones, senior marketing manager at Beckman Coulter, will be the speaker for this webinar. Jones has a long-standing interest in the development and application of automated protein analysis technologies and workflows for interrogating protein systems in human biology and pharmacology.
Jones has more than 20 years of experience in the field of protein and cell biotechnology. He received his doctorate in biochemistry and cancer biology from Texas A&M University, followed by postdoctoral work in systems biochemistry from Harvard University where he participated in the development of protein microarray approaches for mapping human protein interaction networks in breast cancer. In addition to being an assistant professor at The University of Chicago, he was a Core Fellow and founding member of the Institute for Genomics and Systems Biology and was founder and director of the University of Chicago Micro-western array Protein Analysis Core Facility.
LabRoots will host the webinar on November 10, 2016, beginning at 7:30 a.m. PT, 10:30 a.m. ET. To learn about this webinar, continuing education credits or to register for free, click here.
About Beckman Coulter:
Beckman Coulter serves customers in two segments: Diagnostics and Life Sciences. The company
develops, manufactures, and markets products that simplify, automate, and innovate complex
biomedical testing. More than 275,000 Beckman Coulter systems operate in both Diagnostics and Life
Sciences laboratories on seven continents. Scientists use Beckman Coulter's Life Science research
instruments to study complex biological problems, including causes of disease and potential new
therapies or drugs.
About LabRoots:
LabRoots is the leading scientific social networking website and producer of educational virtual events and webinars. Contributing to the advancement of science through content sharing capabilities, LabRoots is a powerful advocate in amplifying global networks and communities. Founded in 2008, LabRoots emphasizes digital innovation in scientific collaboration and learning, and is a primary source for current scientific news, webinars, virtual conferences, and more. LabRoots has grown into the world's largest series of virtual events within the Life Sciences and Clinical Diagnostics community.