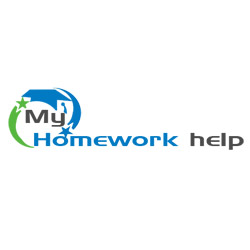 Excellent Experts, 100% Satisfaction and 24x7 Customer Support
Michigan (PRWEB) November 05, 2016
Myhomeworkhelp.com did something which had never been fulfilled by any educational help service provider. With their outstanding online tutoring help, they had been providing numerous students with educational assistance and the latest technology. And among those students, few of them outshone others with recording breaking achievement.
There has been a certain increase in student ratio who had diverted themselves from regular studying method and have opted for online tutoring help. With fixed hours with traditional tutors and lengthier duration of topic explanations, many of the diligent students feel the bite of less comprehension. So to help them get out of this dilemma, the company had started with this help service.
The company had always promised of its excellent methods and newer teaching approach to help students get higher marks in their academic field. With their service provision round the clock, they provide students with in-depth knowledge regarding subject topics.
The company's CEO announced with immense pleasure that there had been three successful students associated with them who had fulfilled every word promised by them. They were aware of the issues which every student have been facing related to their studies. So they came up with this platform with upgraded techniques and advanced educational information.
After this announcement, an insider of the company divulged that neither 1 nor 2, but 3 students of reputed universities broke the record of the year. Although not all the names were revealed currently, this revelation has definitely made an impact on the reputation of the company.
The company hasan excellent panel of highly qualified and experienced professional subject matter experts who have Master and PhD certifications from universities of good repute. These online tutors have expertise in their particular fields and impart students with information based on a merge of their practical knowledge and academic material. Also, each and every parent of a child always checking online vs. physical private tutors! Whom to choose? We helped them with this.
One of the superlative approaches of the company is the balanced coordination with their students. After a detailed conversation with their students and identifying the root of their topic issue, they provide students with solutions in the easiest way possible for better understanding. The techniques used by the company are of simple references with more than enough data use for explanation.
Monica Stans, the record-breaking topper stated that she did nothing special except follow what her tutors suggested to do. She followed all the instructions and solved all the problems related to the subject topic. Even when she needed supervision in the middle of the night, she was always welcomed, and her queries used to be solved. They made every topic so simple to grasp that it felt cemented in her mind. She gushed with happiness that she approached Myhomeworkhelp.com.
If a student has questions related to any topic, they can reach the company through various communicating methods like live chats, email or they make direct calls.
Their service provision is spread to over 5 continents with USA, Australia, UK, the Middle East and Europe as prominent service users. With more than 20 subjects like English, Mechanical Engineering, Mathematics, Economics, they cater their assistance to students from kindergarten to advanced degree holders.
About the Company
Myhomeworkhelp.com is one of the prominent online tutoring help providers whose services are available 24x7. Their services are extremely affordable and give 100% satisfaction to students. They have 982 part-time and 676 full-time tutors who provide an easy and graspable solution to difficult topics. For more information click here