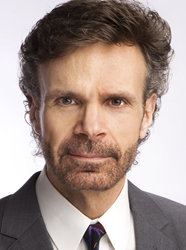 "I want to introduce a term limit bill, it will kick-in 15 years from now. Members of Congress like my opponent with 23 consecutive years!!! might support it - because they won't feel as though they're voting themselves out of a job."
New York, New York (PRWEB) November 04, 2016
Robert Ardini, Juilliard trained musician and New York City entrepreneur that created a quarterly newsletter devoted to everything that's new and interesting in the world of classical music – is taking on the political old guard in Donald Trump's backyard, Congressional District 12. Ardini's publication, a mix of the old -- old genre of classical music, and the conventional distribution of US Mail, was a big hit with classical music lovers. The result was something NEW -- a newsletter for those who enjoy listening to classical music. Publishing his classical newsletter for 10 years he is ready to give back to the community that has given so much to him. He's rolled up his sleeves and is planning to take on the elite career politicians in Washington and make some changes. Never having run for office before he believes he can make a difference by action and getting involved.
Tired of hearing politicians talk about national debt, term limits, and the gridlock in Washington, Ardini decided to take the challenge and do something. In a recent interview he was asked why he is running for congress. His said his campaign has three key issues that people care about.
"Three major issues primarily motivate me to become a politician and give back to the country that has given so much to me: an out of control National Debt that keeps growing, the gridlock of partisan politics, and term limits for career politicians like my opponent, career politician of 23 years, Ms. Maloney - who continues living in a level of comfort that surrounds our lawmakers, that our middle class may not ever achieve," says Mr. Ardini.
The Campaign
1. National Debt is already out of control and it just keeps growing. Ardini thinks families can't live on debt forever, neither can the country.
2. Gridlock of partisan politics is an issue that keeps our government from accomplishing anything. Ardini would spend time becoming acquainted with his fellow House members, particularly those of the opposing party, to build a foundation of mutual respect from which to find common ground and forge compromise.
3. Term Limits. Ardini believes the Founders did not intend for the country to be run by career politicians. Mr. Ardini plans to introduce a bill that would limit the number of consecutive terms for lawmakers. To encourage bipartisan support, the bill would take effect 15 years from now so lawmakers would feel they were not voting themselves out of a job.
###
About Robert Ardini
Robert Ardini - 2016 Candidate for Congress, was born in Queens, NY. Currently residing in Long Island City. Formerly of Whitestone, Great Neck, and Manhattan. He is a Roman Catholic. His father was a NYC Dept. of Sanitation worker and mother an immigrant homemaker. A political conservative, moderate on social issues, Robert attended NYC public schools and graduated from the famed Fiorello H. La Guardia High School of Music & the Arts, and received his Bachelor's Degree from the University of the State of New York with a major in Marketing. He did subsequent coursework at the Juilliard School. As a former marketing executive having worked at such firms as Young & Rubicam Advertising and Hearst Publications, he established his own small business to publish a newsletter on the subject of classical music. He was awarded two commendations by the American Advertising Federation. Robert is one of a small group of people worldwide who have traveled to all seven continents. Robert and Pope Francis have something unique in common; at age 13, Robert lost a lung to cancer and Pope Francis experienced similar surgery also at a very young age. By the age of 35, Robert had already been President of five groups: American Marketing Association Collegiate Chapter; American Advertising Federation Collegiate Chapter; Long Island Rose Society, Inc., Queens Rose Society of New York, Park Point Cooperative Apartments, Inc. Robert's National Non-profit work includes having served on the National Board Of Directors of the American Rose Society, 1997-2000 and he was awarded the society's Silver Honor Medal in 2007 for his service spanning four decades.
Robert Ardini, 2016 Candidate
U.S. House of Representatives
New York's Congressional District 12
Phone: (718) 784 -3879
Email: robertardini(at)yahoo(dot)com
Twitter: @robertardini
http://www.http://robertardini.com/
Facebook: https://www.facebook.com/robert.ardini
Matthew LoCastro
Deputy Campaign Manager
Robert Ardini for Congress 2016
Email: Matthew.Locastro(at)yahoo(dot)com
Phone: (631) 786-1466
Susan Fox, PR Strategist
Susan Fox & Associates
susan(at)foxmailbox(dot)net
*Congressional District 12 includes most of Manhattan south of 98th Street (with the exception of some of the West Side,) Roosevelt Island, Astoria south of the G.C. Pkwy. Long Island City, and Greenpoint and its surrounding areas. To be sure, go to the webpage listed immediately above and click on the red word "here" to bring up a map of the District.
PAID FOR AND APPROVED BY ROBERT ARDINI FOR CONGRESS