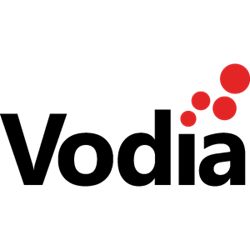 Vodia was built for resellers from its start
Boston, Massachusetts, USA (PRWEB) November 08, 2016
Today Vodia Networks announced its integration with New Relic to provide world-class performance metrics to resellers and corporate customers of its corporate telephone software.
Consulting companies that resell telephone systems become responsible for server responsiveness and up-time, but have no way to monitor and track problems. Now with Vodia Networks, they will get metrics and alerts through an integration with the entire suite of New Relic tools.
New Relic is the winner of the 2014 CRN Enterprise App Award for its deep performance analytics applications. Vodia resellers will now find detailed server metrics built into Vodia PBX, using New Relic APM for single-site installations and New Relic SERVERS for cloud hosting. They'll use New Relic SYNTHETICS to test server response times around the world, and New Relic ALERTS to plug real-time alerts into notifications or triggers to third party applications.
Vodia CEO Christian Stredicke said, "Vodia was built for resellers from its start more than a decade ago. We pioneered multi-tenant solutions, provisioning profiles, WebRTC, and more. We continue our commitment to resellers by offering server-side metrics through New Relic."
Vodia's corporate customers will also see analytics, through New Relic INSIGHTS. By monitoring the frequency and times of calls, and who made and received calls, they can oversee employee performance, create management reports, and even set quotas and performance goals for employees.
About Vodia
For more than a decade, Vodia has built software for the hosted PBX industry as a preferred reseller solution for cloud telephony services for small to medium sized businesses. Worldwide customers in education, hospitality, retail, manufacturing, and other industries can make and control calls from all major VoIP phones, tablets, smart phones, and WebRTC compliant Web browsers. For more, see https://vodia.com.
Contact
Johnny Monsarrat
Vodia Networks
214 Cambridge Street, Suite 300
Boston, MA 02114
(617) 446-1399
jm(at)vodia(dot)com
END
###