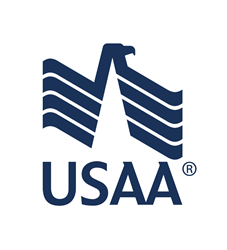 San Antonio, Texas (PRWEB) November 04, 2016
According to a recent survey commissioned by USAA, nearly half (49 percent) of eligible service members are planning to remain on the military's current retirement plan, which benefits those who will retire after 20 years of service in the armed forces. USAA suggests military members consider the benefits of the new Blended Retirement System, as U.S. Department of Defense research finds only 19 percent of service members can expect to retire from service.
USAA conducted a national online survey among 400 active-duty and reserve members who will have the option of switching to BRS or remaining in the current plan. The BRS launches Jan. 1, 2018. Three out of four (75 percent) service members are aware that the DOD will offer a new retirement plan in 2018, but one in four (25 percent) surveyed do not believe they have enough information to select a retirement plan.
Of those surveyed who are planning to stay in the current retirement plan, many intend to serve 20 years (42 percent). Some also believe the current retirement plan is better than the new system (35 percent) and believe the existing plan is something they can count on (33 percent).
Of those who plan to switch to BRS, more than one-third believe they will have more control over their retirement (37 percent), will have more opportunity for investment returns (36 percent) and like the new government contribution (31 percent) to the military's version of a 401(k), the Thrift Savings Plan.
"The Department of Defense has called this the most significant change to military retirement to date and estimates that more than 1 million active-duty, guard and reserve members will be affected by this change," said retired Vice Adm. John Bird, USAA's senior vice president of military affairs. "We estimate that 650,000 USAA members will be impacted by this change, and our research indicates half of our members have less than $25,000 saved for retirement in their employer-sponsored plan. We stand ready to help educate and discuss BRS information with all service members so they may make informed decisions about their financial goals."
Military members surveyed are split equally between thinking that the new system will help them save "more" and that they will save the "same" or "less."
"The reality is that the decision of which military retirement system will benefit the service member most depends on his or her likelihood of retiring from the military," said Josh Andrews, U.S. Air Force reservist and Certifed Financial Planner (TM) at USAA. "While benefits can be maximized under the legacy system, the service member must serve 20 years to receive any retirement benefit from the government, currently the lifetime pension. Under the BRS, the member has the option of leaving before 20 years and receive a retirement benefit from the government in the form of his or her vested TSP automatic and matching contributions. The BRS gives service members more opportunity to receive a retirement benefit from the government, helping them meet their retirement goals."
Fifty-five percent of those polled view the BRS as a positive change, and in fact, the new plan with its automatic and matching TSP contributions, has the potential to positively impact the 81 percent of military members who the Defense Department estimates will not serve 20 years. Almost half of all military members (43 percent) plan to wait until next year before officially deciding which plan they will choose.
Military service members can learn more about the retirement changes and how to better prepare for their financial security by visiting usaa.com.
About USAA
The USAA family of companies provides insurance, banking, investments, retirement products and advice to 11.8 million current and former members of the U.S. military and their families. Known for its legendary commitment to its members, USAA is consistently recognized for outstanding service, employee well-being and financial strength. USAA membership is open to all who are serving our nation in the U.S. military or have received a discharge type of Honorable – and their eligible family members. Founded in 1922, USAA is headquartered in San Antonio. For more information about USAA, follow us on Facebook or Twitter (@USAA), or visit usaa.com.
###