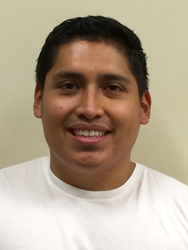 I've always wanted to contribute towards a charity event of this magnitude
Holbrook, New York (PRWEB) November 04, 2016
Pharmaceutical Returns Provider, Guaranteed Returns®, is excited to sponsor and participate in one of Long Island's largest and most anticipated charity events, the 13th Annual Long Island Fight for Charity. The main event will take place on November 21st at the Hilton Long Island in Melville, NY.
This year GRx will be represented in the boxing ring by Edison Lucero. Edison has been with GRx since 2007 and is currently their Assistant Manager in the Control department. "I've always wanted to contribute towards a charity event of this magnitude that helps people in time of need. My parents instilled the value of giving to others, especially when people have gone through tough times," said Edison Lucero.
Proceeds from this highly successful fundraiser will be donated to The Long Island Community Chest and other local charities which help individuals and families in need. GRx, a 30-year old Long Island based company, is proud to support this hometown event and is thrilled to be able to give back to the local community.
About Guaranteed Returns®
For over 25 years, Guaranteed Returns® has provided pharmaceutical return services to hospital, government, independent retail, chain-store, LTC, Mail-Order and clinic pharmacies. Local GRx On-site service representatives are highly valued by customers for their professionalism, trustworthiness and for "going above and beyond." Business review consultations, inventory management assistance and unbeatable customer service are just a few of the attributes that customers say sets GRx apart.
Contact Guaranteed Returns® at 1-800-473-2138, or on LinkedIn.