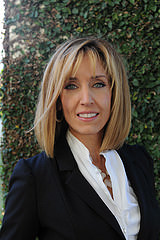 The best security solutions combine robust protection with convenience and simplicity.
Tampa Bay, FL (PRWEB) November 07, 2016
Cyberattacks against financial companies rose 50% in one year;(1) and though 80% of consumers express concern over online security, they still use duplicate passwords across 73% of accounts.(2) Monica Eaton-Cardone, an IT executive with expertise in risk management and fraud prevention, believes organizations and individuals have a shared responsibility to improve cybersecurity, and outlines proactive steps both groups can take.
Kapersky Lab estimates that cybercriminals launched more than 1 million malware attacks against global financial firms in the second quarter of 2016—a 50% increase over the prior year.(1) Furthermore, 90% of all companies admit to having experienced some form of fraud within the past year.(3) More than 169 million records were compromised in 2015 as a result of U.S. data breaches,(3) while the recently exposed Yahoo hack impacted more than 500 million users.(1)
The consequences of such data breaches have the potential to be multiplied many times over, considering that 68% of consumers reuse the same password for multiple accounts.(4) A TeleSign survey found that consumers have an average of 23 accounts but use only six passwords to protect them; in fact, 54% of consumers use five or fewer passwords across all of their online accounts, and 47% are using a password that hasn't been changed in five or more years.(2)
"Passwords are susceptible to hacking, malware, phishing and social engineering, making them an extremely vulnerable link in cybersecurity," asserted Eaton-Cardone, who currently serves as Chief Information Officer (CIO) of Global Risk Technologies and Chief Operating Officer (COO) of Chargebacks911. "There is clearly a compelling and immediate need for stronger security measures to safeguard company assets and consumer accounts, particularly within the financial and banking sector."
Only 30% of consumers are confident that passwords will protect the security of their online accounts, and 68% would like companies to provide an extra layer of security, such as two-factor authentication (2FA).(2) Another survey found that 84% of consumers would be in favor of eliminating passwords entirely, with 76% saying they feel their data would be more secure with an alternative form of verification, such as facial recognition, fingerprints or retinal scans.(4)
Eaton-Cardone is a proponent of multi-layer authentication and encourages firms to offer multiple ways for consumers to secure their accounts, including 2FA, biometrics, risk-based authentication and behavioral analysis. "The more options consumers have to protect their accounts, the less likely they'll rely on vulnerable passwords alone—and the safer their data will be," noted Eaton-Cardone. "Banks, retailers and other companies would be well-served by investing in multi-layer authentication now, as it can save them from the significant financial losses and reputational damage that often follow a data breach or account takeovers."
TeleSign found that most companies recognize the value of multi-layer authentication. For example, 92% of respondents agreed that 2FA combined with passwords increases security; and in addition to the 41% of companies that already have 2FA in place, another 44% are likely to implement it within the next year. Likewise, 90% of respondents regard behavioral biometrics as highly valuable for increasing security, and 83% believe it can do so without adding friction to the user experience; in total, 76% of companies are either using behavioral biometrics now or plan to do so in the future.(3)
"The best security solutions combine robust protection with convenience and simplicity. Banks and companies who are able to deliver on that will have a competitive advantage and are likely to increase customer loyalty," remarked Eaton-Cardone. "But until multi-layer authentication becomes the industry standard, customers have a responsibility to protect their own accounts."
She urges consumers to turn on 2 Factor Authentication (2FA), fingerprint scanning, alerts and other security measures for mobile banking, and stresses the importance of safe password practices for all accounts. "Each account should have its own unique, complex password. With so many free password manager apps on the market and the ability to store passwords as browser tokens, there is no need to remember them all," she explained. "However, consumers do need to remember to regularly change their passwords, and to do so immediately in the event of a data breach. When companies and consumers work together to improve security, they create the best possible defense against cybercrime."
Eaton-Cardone welcomes the opportunity to discuss fraud prevention, technology and security best practices at industry conferences and events, and she is available for interviews on these topics. For relevant news and upcoming speaking engagements, visit http://monicaec.com.
About Monica Eaton-Cardone:
Monica Eaton-Cardone is an accomplished entrepreneur, speaker, author and industry thought leader who is internationally recognized for her expertise in risk management, chargeback mitigation, fraud prevention and merchant education. Eaton-Cardone found her calling as an entrepreneur when she sold her first business at the age of 19. She later became an eCommerce merchant; and after grappling with chargebacks and fraud, she took it upon herself to develop a comprehensive, robust solution that combined agile technologies and human insights. Today, Eaton-Cardone's innovations are helping thousands of organizations achieve sustainable growth, and she continues to pioneer loss-prevention best practices as CIO of Global Risk Technologies and COO of Chargebacks911. Eaton-Cardone is a champion of women in IT and business leadership, and aims to inspire the next generation of young innovators through her nonprofit organization, Get Paid for Grades. Get to know her at http://www.monicaec.com.
1. Robinson, Edward. "Nothing Brings Banks Together Like a Good Hack"; Bloomberg Markets; October 17, 2016. bloomberg.com/news/articles/2016-10-18/nothing-unites-banks-like-the-threat-of-hackers-and-cybercrime
2. TeleSign. TeleSign Consumer Account Security Report; June 3, 2015. telesign.com/resources/research-and-reports/telesign-consumer-account-security-report/
3. TeleSign. Beyond the Password: The Future of Account Security; June 29, 2016. telesign.com/resources/press-releases/report-passwords-lose-credibility-72-companies-plan-ditch-2025/
4. LaunchKey. "Passwords Survey – 84% Want Alternatives!"; announcement posted August 31, 2015. blog.launchkey.com/passwords-survey.html