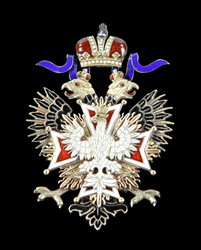 Beverly, Massachusetts (PRWEB) November 16, 2016
The Kaminski Auction Two Day Annual Thanksgiving auction Saturday and Sunday, November 26th and 27th features the partial contents of the legendary Belvedere Guest House, Fire Island, New York. Antique furniture, objet's d'art and paintings from this elegant neoclassical villa will be featured in the auction. Designed in the style of a Venetian villa, The Belvedere was resplendent with artwork and antiques gracing every nook, alcove and room. A selection from this fantastical palace includes a 19th century classical marble bust of Robert Burns, a pair of 19th century French marble urns converted into table lamps with ormolu mounts and swag decoration and several important paintings by Robert Bliss (American, 1925-1981), including three oil on masonite works titled "Resting", "Boy at the Beach" and "Resting Boy on Wall."
Important Continental decorative arts in the sale include a spectacular 18th century French Louis XV Basin decorated with carved putti and figureheads. It includes a copper liner with embossed center. Originally purchased at Park Bennett in New York City in the 1940's -1950's, it measures 39 ½ inches high by 58 inches and is estimated at $20,000-$40,000. There is also a 19th century 24 carat gold-plated bronze French figural centerpiece bowl valued at $10,000-$15,000.
An early 20th century hand painted Neoclassical-style low table with hand-painted Sevres-type plaques, constructed in maple with mahogany veneer and other woods is signed "Wischindler" and dated "1909." The maker mark on reverse reads "Vienna Austria." The center medallion depicts Napoleon I and is surrounded by fourteen smaller hand-painted plaques of important women in Napoleon's life each plaque is titled and artist signed "Resch." It is conservatively estimated at $3,000-$5,000.
Militaria collectors will take note of a 14 carat gold Russian Order of the White Eagle medal previously owned by Dr. Conrad Knopp of Nuremburg, Germany. The medal has enamel decoration and is hallmarked "56" for 14K gold, Moscow It has approximately 87 grams troy weight of gold and is valued at $20,00-$40,000. There is also a Civil War Confederate sword from a Massachusetts collector,. It is a short sword signed "Cook & Brother, New Orleans". A circa 1760 American Fowler musket with tiger maple stock features at $4,000-$6,000. From a New Hampshire estate comes an 1808 English naval cutlass with an ancient "granny note", indicating was it taken by "Capt. Hall" (Hull), off the HMS Guerriere when the ship was surrendered to the USS Constitution on August 19, 1812 off Nova Scotia.
Fine art in the auction includes a collection of Richard F. Outcault (American 1863-1928), original artwork from a descendant of the artist. They include three original Buster Brown comic strip series dated from 1916-1917 they are "not laid down" and include the original newspaper sheet from the Philadelphia Record. They are estimated in the $5,000-$7,000 range. There is also an Enrico Serra (Spanish, 1859-1918) Orientalist style portrait, a Michel Jouenne (b1933-), French landscape and a painting by W. Hoff titled "The Story Teller" signed lower right and in an ornate period frame.
Other collecting categories include a diverse selection of items including a collection of four Franklin D. Roosevelt Presidential Vice Consul appointment documents from a Florida estate. Two very special lamps featured in the sale include a signed "Tiffany Studios" Turtleback table lamp with bronze base and leaded stained glass shade estimated at $10,000-$15,000 and a La Verre Francais cameo glass table lamp, with shade.
Jewelry highlights include a ladies' Jewelry highlights include a ladies' Cartier diamond , platinum and sapphire clip circa 1920, a ladies' platinum engagement ring with a 3.53 carat center stone, a ladies diamond and platinum bracelet with approximately 12 carats of diamonds and an18 carat gold Etruscan-style bracelet with diamonds and jade, signed "EECE" and valued at $6,000-$9,000.
Day one of the auction will feature Asian art and antiques from the estate of former United States Ambassador Edmund Asbury Gullion of Winchester, Massachusetts. They include porcelain, Peking glass, and jade items. From another Massachusetts collection comes a large rare needlework on wool hanging tapestry, from the early to middle of the19th century decorated with painted faces on silk of immortal figures and a boy delivering a proposed toast to Lu Star implying good wishes. It measures 111inches high by 53 inches wide and is estimated at $4,000-$6,000. A pair of 19th century Chinese Imperial Peking Palace rosewood torchieres decorated with carved dragon and bat design converted into lamps and measuring 62 inches in height are from the John Wharton collection and are estimated to bring $8,000-$12,000.
Preview for this important auction will take place at the Kaminski Auctions gallery at 117 Elliott Street (Rt.62) Beverly, Massachusetts, Tuesday–Wednesday, November 22-23rd and Friday, November 25th starting at 10:00am. Preview is also ongoing during live auction. For more information and to sign up to bid with Kaminski LIVE go to http://www.kaminskiauctions.com.