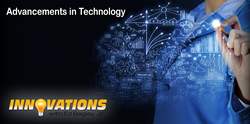 Jupiter, FL (PRWEB) November 05, 2016
DMG Productions is proud to announce the upcoming airing of Innovations with Ed Begley, Jr., scheduled to broadcast Thursday, November 17, 2016 at 7:30aET/7:30aPT via Discovery Channel.
The show will educate viewers on FruitWorx®, a new, real fruit ingredient made from Welch's own Concord or Niagara grapes, which is a result of its partnership with Taura Natural Ingredients. FruitWorx® inclusions are created using URC® (Ultra Rapid Concentration), a unique technology that concentrates the natural goodness of Welch's grape juices and purees into versatile pieces, flakes and bites that can be used by manufactures for variety of applications. This innovative technology has given Welch's the opportunity to take the taste and nutrition of its unique grapes beyond 100 percent juice to products such as snack bars, bakery products, confectionary, and breakfast cereals for the first time.
Innovations will teach viewers about Vendwatch Telematics' management application for vending machine management. This highly scalable, protected, cloud-based application server manages telemetry devices, data analysis, cashless payments, and user access through secure internet networking with guaranteed data security. The Vendmine product family from Vendwatch Telematics is pioneering the M2M revolution for vending networks.
Innovations will also explore how abundantly water is used in manufacturing processes and how Stoelting Cleaning Equipment, a Vollrath company, is using Liquid Lock™ technology to help manufactures conserve it, along with power and cleaning agents. Based in Kiel, Wisconsin, Stoelting designs and manufactures a complete line of spray and ultrasonic cleaning equipment for manufacturing operations, including general industrial, machining and stamping, electronics, automotive, aerospace and entertainment applications. Along with its chemical manufacturer partners, Stoelting's cleaning solutions can ensure optimal cleaning results, while at the same time cutting costs and being environmentally friendly.
Brüel & Kjær Vibro supplies integrated solutions for the measurement and analysis of machine vibration. The show will give viewers a behind-the-scenes look at what makes Brüel & Kjær Vibro a world-leader in vibration measurement and analysis. In addition to learning about Brüel & Kjær Vibro's advanced technology for measuring and monitoring machine vibration, spectators will also be educated on the company's ability to use remote conditioning monitoring systems for the wind power industry to keep the wind turbines turning.
"Technology is constantly changing, and with it, bringing new developments and advancements every day," said Michael Devine, Senior Producer for the Innovations series. "This episode is sure to enlighten and entertain."
About Innovations & DMG Productions:
Innovations, hosted by award winning actor Ed Begley, Jr., is an information-based series geared toward educating the public on the latest breakthroughs in all areas of society. Featuring practical solutions and important issues facing consumers and professionals alike, Innovations focuses on cutting-edge advancements in everything from health and wellness to global business, renewable energy, and more.
DMG Productions (responsible for creating the Innovations show) includes personnel specialized in various fields from agriculture to medicine, independent films to regional news and more. Our field producers work closely with experts in the field to develop stories. This powerful force enables us to consistently produce commercial-free, educational programming that both viewers and networks depend on.
For more information visit: http://www.InnovationsTelevision.com or contact Michael Devine at: (866) 496-4065 x 824 or via email at: Michael(at)innovationstelevision(dot)com.