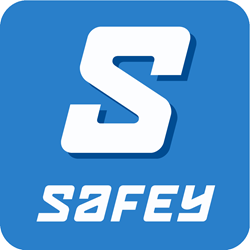 In a crisis situation, timely knowledge is power
Seattle, Washington (PRWEB) November 18, 2016
This week marks one year since the tragic Paris attacks. On November 13th 2015, several establishments in Paris were struck by a coordinated series of terrorist attacks. In the following hours, the challenge of locating students and confirming their safety was made worse by confusion from various media sources and strained communication infrastructure.
"Paris was a wake-up call for study abroad programs in France and around the world. Our risk management system is designed, above all, to deal with the nightmare of locating and communicating with students in a crises situation and making sure they are safe", says owner and CEO of SAFEY LLC, Brandon Ferrante.
All SAFEY system users that visited France were automatically notified and informed by the mobile app upon arrival that France is a risk area for attacks of this kind. When the first local news of the attacks emerged it was picked up by the SAFEY service information systems. Within minutes all app users in France had received SMS warnings regarding the attacks including professional advice on what to do and how to stay safe as the tragedy unfolded.
"As universities are becoming ever more risk conscious, at home and abroad, they need a proactive system in place for their student's safety and the SAFEY Emergency System is that solution. We are growing quickly with the increased demand from study abroad programs and universities and plan to continue enhancing and improving our service as we grow", continued Mr. Ferrante.
The SAFEY system employs integrated technologies previously available only to NGOs, governmental agencies and international corporations, combining features that no other app/web based, SaaS system has ever done before. The SAFEY Emergency System consists of four parts: the SAFEY mobile app for students and faculty, a web-based interface for administrators and security managers, a global event monitoring system and a panel of experts in risk management.
Students and faculty download and install the SAFEY app, which is designed with straightforward and self-explanatory features that require little to no training for the average smartphone user. The SAFEY app makes contacting emergency services simple by automatically updating police, fire and medical emergency contact numbers as the user crosses borders, using geo-fencing technology. As the user crosses a border to a new country they are greeted with country specific information, including safety tips on avoiding travel risks. In the event of a crisis, the user can instantly signal an SOS to university staff or call local emergency services.
The administrator panel for security staff is web-based and therefore requires no program installation and very little training due to the panel's user-friendly interface. Security administrators can instantly see in real-time where the app users are, where any incidents have occurred and respond to an emergency SOS sent by users.
As new security threats emerge worldwide, SAFEY's software and global monitoring systems identify these incidents before or immediately after they occur through information mining from thousands of different source types. At the same time, a panel of experts and analysts process, filter and distribute critical alerts and warning messages to all app users based on their location. They monitor all events, minor to major (transportation strikes, protests, weather emergencies, earthquakes, crime incidents, terrorist attacks etc.) App users in the affected areas receive urgent warnings and alerts about the events, a map with the exact location and security advice on what to do.
Unlike most travel management approaches, the SAFEY system does not rely on user input for travel registration, but instead operates in real-time based on the actual GPS location of the user. Communication abilities combine an in-app and high priority SMS delivery system. The patented SMS delivery system maximizes the effectiveness of communications even in the event an emergency overwhelms network and data capabilities.
Mr. Ferrante added, "In a crisis situation, timely knowledge is power. That is why the SAFEY Emergency System ultimately strives to better alert, inform and communicate with users globally. Communication networks can easily be compromised during a situation like the Paris attacks. Our system is designed with that in mind".
About SAFEY Emergency System
SAFEY Emergency System, http://www.safeyglobal.com, is a pioneer in real-time security solutions for the study abroad market, employing world-class risk management technology. SAFEY is a privately held company headquartered in the greater Seattle, Washington area.