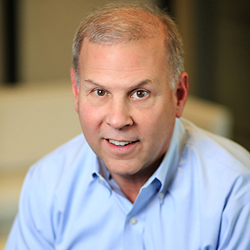 "His focus and discipline in all aspects of strategy and execution, dedication to delivering a superior customer experience and seamless fit with our culture and values make him the right choice for the role."
Bothell, Washington (PRWEB) November 11, 2016
Winshuttle today announced two important leadership changes to scale the company to the next level in the marketplace and provide a world-class customer experience.
John Pierson, who joined the company 18 months ago initially as Vice President of North America Sales, and then Chief Revenue Officer, has been appointed Winshuttle's Chief Executive Officer. John has made considerable strides in positioning Winshuttle for future growth by building and aligning teams to help the world's biggest companies make the shift from manual data operations to leveraging data as a strategic asset.
John's career spans over 30 years in the B2B software industry, helping scale both start-ups and publicly-traded companies, as well as everything in between. He has held leadership roles in several notable industry leading companies like SAP, Hyperion and most recently at Nuance Communications where he was VP and General Manager of Proactive Engagement Solutions.
"I'm confident John will help provide the necessary leadership and expertise to propel Winshuttle forward for the next level of growth," said Vikram Chalana, Winshuttle's Chairman of the Board, Co-Founder and CTO. "His focus and discipline in all aspects of strategy and execution, dedication to delivering a superior customer experience and seamless fit with our culture and values make him the right choice for the role."
"I'm looking forward to helping Winshuttle customers take advantage of the tremendous opportunities and challenges coming during this era of digital transformation," said Pierson. "Winshuttle has grown significantly over the past few years, and I'm excited to continue to scale the company to the next level."
Brian Berg has also joined Winshuttle's leadership team as Vice President of Customer Success where he will lead teams under the global umbrella of Professional Services, Support, and Training. Brian will report to the CEO, and ensure customer satisfaction will continue to be at the forefront of everything Winshuttle does. Brian has over 20 years of experience in software customer service, with senior leadership roles at Oracle, 4th Source, and most recently as Vice President of Customer Success at Vertafore.
Learn more about John and Brian, as well as the rest of the Winshuttle leadership team by visiting http://www.winshuttle.com/leadership.
About Winshuttle
Winshuttle is a leading provider of enterprise applications for data management, offering the broadest vision for data management and governance needed to fuel business transformations that keep companies competitive.
Its tools, platforms and solutions reduce the friction of implementing data intensive, mission-critical processes in SAP by automating data movement tasks and critical workflows, ensuring business processes are orchestrated, repeatable and scalable.
Learn more about Winshuttle's SAP data management solutions by visiting http://www.winshuttle.com