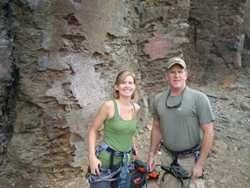 Steve helped permanently preserve one of the last remaining stands of old growth in the Northern Puget Sound. He also worked side by side with the Stillaguamish Tribe of Indians on fisheries enhancement and stream bank restoration projects. Gov. Evans
Seattle, Washington (PRWEB) November 06, 2016
OLYMPIA — Former Governor Dan Evans adds his support for Steve McLaughlin as our next State Lands Commissioner. Steve alone has the experience in managing public lands and is uniquely qualified to be our next lands commissioner.
Governor Evans, a former three-term Governor and United States Representative, understands the importance of public service and how difficult it is to put your hat in the ring for public office. First time candidate Steve McLaughlin has dedicated his life to serving our country for 25 years in the Navy, and for the past 10 years as a Homeland Security contractor teaching Incident Command Systems to first-responders.
"Steve is uniquely qualified for the office of Public Lands Commissioner. As Executive Officer at Naval Station, Everett, he oversaw forestlands and tidelands, and created recreation opportunities on forestlands for Navy families, just like the Lands Commissioner that will lead the Dept. of Natural Resources. Steve helped permanently preserve one of the last remaining stands of old growth in the Northern Puget Sound. He also worked side by side with the Stillaguamish Tribe of Indians on fisheries enhancement and stream bank restoration projects. Steve founded a rescue services group which provides relief services to those in need, and it was through the rescue and recovery efforts after the 2014-15 wildfires in Eastern Washington, that he realized he could serve the people of Washington as Public Lands Commissioner." said Governor Evans.
"Steve alone has the experience in managing public lands and is an expert in crisis management and coordinating multiple agencies to reduce the damage of wildfires. Unlike his opponent, which is a Seattle litigator and has the experience working at 5 law firms, she does not have the experience for the job," said Evans. As you look at your ballots this year, make sure you go "down ballot" and vote for Steve McLaughlin, a seasoned leader for Commissioner of Public Lands.
Public Lands Commissioner oversees management of more than 3 million acres of trust land in Washington State for the benefit of schools and other beneficiaries. The position is responsible for managing the state's Department of Natural Resources, as well as oversight of the state's natural areas and aquatic reserves. The commissioner also oversees land transactions and serves as chair of the state's Forest Practices Board.
About Steve McLaughlin
Steve McLaughlin is a lifelong conservationist and avid climber, hiker, hunter, and fisher. As a career naval officer, McLaughlin led complex organization with thousands of employees. He oversaw both forestlands and aquatic lands for the U.S. Navy (Everett Homeport has 5,000 acres of timber and extensive tidelands) and helped conserve one of the last stands of old growth in lowland Western Washington. McLaughlin is supported by labor unions, Native Americans, farm and business groups, and veterans, among others. For more on Steve McLaughlin's campaign, visit http://www.mac4lands.org.